URAM, Paul
Inducted: 1974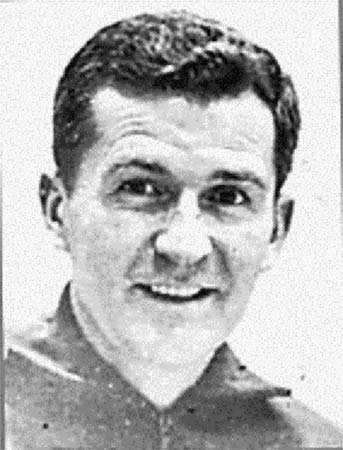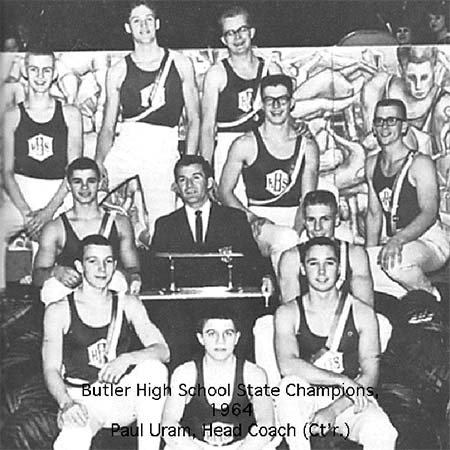 Paul Uram is only one of a few high school coaches inducted into the U.S. Gymnastic Hall of Fame. He continued service to our sport through his judging experiences beyond coaching into judging and service to our sport. He is proof that it's not just medals, trophies, and ribbons that make an individual exceptionally important to the development of gymnastics in the U.S.
Coaching: Uram coached gymnastics at Butler High School in Pennsylvania where his teams won 108 straight dual meets and 3 of 4 State Championships as of 1968. He was a driving force in the re-activation of the Western Pennsylvania High School Gymnastics League. Many of his athletes went on to successful collegiate teams; e.g., Jim Curzi, who received the first NCAA Nissen Award after competing at Michigan State University. The award is presented annually to the year's outstanding senior collegiate gymnast. It is now the "Nissen-Emery Award" and is inscribed with the following motto: "The true champion seeks excellence physically, mentally, socially, and morally." Judging: Paul judged numerous local and regional meets, and may have been active in the judges' pit at the national level as well. Service: Uram served as a long-time member and eventually Vice-president of the National Association of High School Gymnastics Coaches.
Source: Jerry Wright, author of Gymnastics Who's Who, 2005 courteously provided the data and photos. Introduction and formatting by Dr. Larry Banner, Web Manager.