VIDMAR, Peter
Inducted: 1997 (Individual) Inducted: 1984 USA Olympic Gold Medal Team
Inducted: U.S. Olympic Hall of Fame – 2005
Born: June 3, 1961.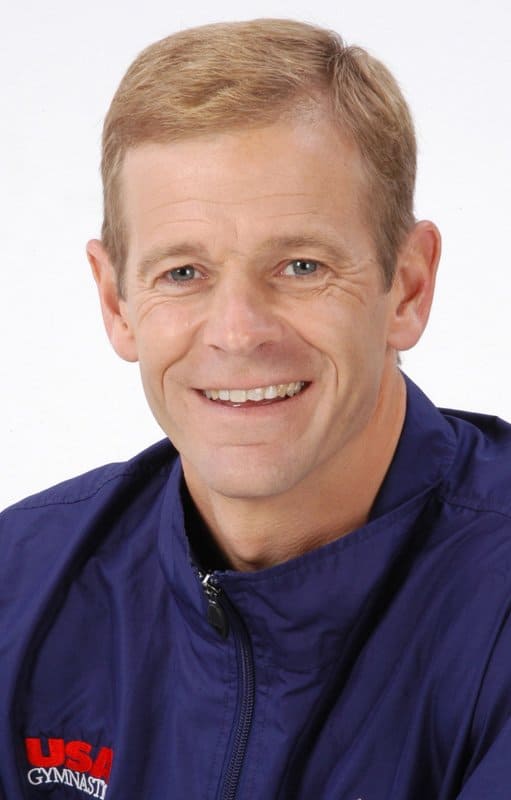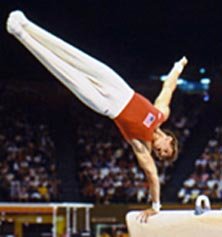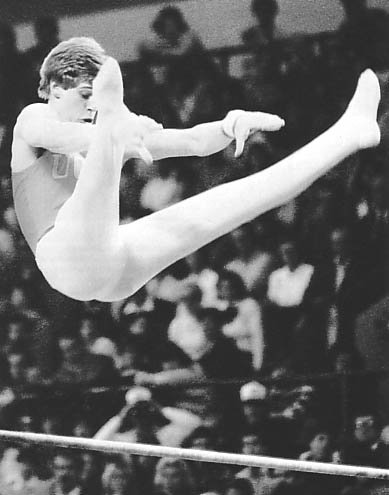 "Golden moment for a Golden Team Captain" This website owner & manager, Larry Banner, has met and communicated with Peter a significant number of times.  He is a perfect example of the qualities inscribed on the Nissen Award. Peter is a champion who " . . . seeks excellence physically, mentally, socially, and morally"
Olympic Games: Team member, Moscow, (1980); Team Captain, Gold-Team, PH (Perfect score of 10.0), Silver AA (1st American AA medal), Finals-Rings (4th), HB (4th),  & FX (7th), Los Angeles, CA, USA, (1984). World Championships: Team Bronze, (1979), Team member, (1981, & 1983). World Cup Championships: Bronze-HB.  National AAU Championships: Gold-AA, (1980 & '82).  NCAA Championships: Gold-AA, (1982 & '83). American Cup Championships: Gold-AA, (1983 & '84).  Honors: Peter was designated a "Centurion" by noted gymnastic historian, A. B. Frederick, Ph.D. Frederick described a "Centurion" as " . . . those who command our attention;" International Gymnastic Hall Of Fame, (1998), UCLA HOF, (1994). Education: B.A. Economics. Personal: Co-Chair of the US Olympic Committee Summer Sports Summit; Public speaker & broadcaster (CBS & ESPN); Author: Risk, Originality, & Virtuosity, The keys to a Perfect 10; "Powerful", inspiring, humorous, & entertaining speaker/presenter @ corporate & trade level shows & activities where his presentations have been described as " . . . something unique and refreshing to the corporate arena"; President's Council on Physical Fitness & Sports, (1989-1992); Executive Board of the U.S. Olympic Committee, Executive Board of USA Gymnastics. Family: m. Donna M. Harris, Five children.  Website: .
Sources: Vidmar's personal resume, interviews, plus additional information courtesy of A. Bruce Frederick's Who's Who and Was Who in American Gymnastics. Introduction, commentary, and formatting by Larry Banner, Web Manager.