GLEASON-Jachter, Kathy
Inducted: 1986 Born: March 8, 1949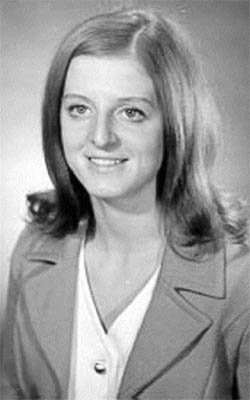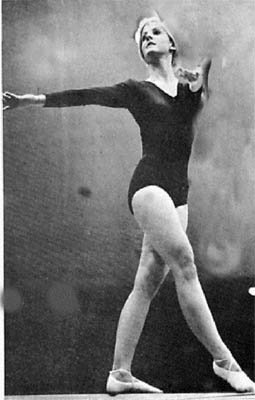 Kathy Gleason loved the sport of gymnastics long before television and Olga Korbut brought gymnastics to the forefront of athletic endeavor in 1972. She began training at the Buffalo, NY Turners, and was a Junior U.S. Champion long before moms and dads were taking their little girls to the numerous gymnastic clubs that sprung from the smiles of the gymnastics pixies filling their TV screens. She trained for the love of the sport, and she helped numerous others to move into the ranks of elite American gymnasts after her retirement from competition. Kathy was simply a person who liked to learn, perform, and win. Her motivation was pure, her training dedicated, and her performances inspiring. Kathy is a person we all should be lucky enough to know.
U.S. Junior National Championships: Gold-AA, Houston, Texas, (1965); This performance gained Kathy a spot on the U.S. National Team that toured Vienna, Austria, (1966); Bronze-V, BB, & UB, (1966 &'67); Bronze-AA, Silver-FX, (1968). National AAU Championships: Bronze-V, (1966); Bronze-V, BB, & UB, (1967); Silver-FX & Bronze-AA, (1968). Pan American Games: Gold-Team & Silver-UB, Winnipeg, Canada, (1967). North American Gymnastics Championships: Gold-AA, Chicago, Illinois, (1971). Olympic Games: Team member, Mexico City, Mexico, (1968). Student World University Games: Silver-Team, representing Buffalo State Teacher's College, Tokyo, Japan, (1967). National Collegiate Athletic Association (NCAA): Gold-AA & FX, (1971). Post Olympics: True to her roots at Buffalo State Teachers College, Kathy turned to teaching and coaching. She spent 11 years operating her well-known private gymnastics school, Niagra Frontier Gymnastics where she trained elite level gymnasts, World University games members, state and national champions, and a 1980 Olympic Squad finalist.  In addition, she founded the Gleason school of Gymnastics that was still operating in 2000. Honors: Kathy was the recipient of the Honda Award given annually to an outstanding female college athlete who has overcome adversity to excel in her sport.
Sources: Information provided and edited by Jerry Wright, author of Who Who in Gymnastics, 2005, and editors Bruce Davis, A. Bruce Frederick, author of Roots, 3rd Ed. For more about Roots, please check HALLreMARKS link archives. Introduction, commentary, and formatting by Dr. Larry Banner, Web Manager.