BROWN, Marshall
Inducted: 1960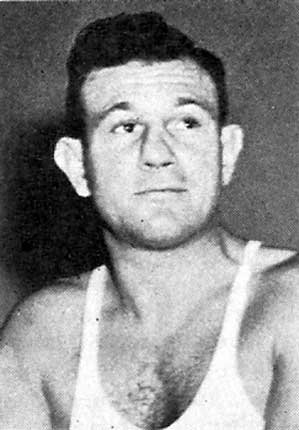 Marshall Brown was another founding Father of Gymnastics. It has been said that nothing is possible without desire, wherewithal, and encouragement. Brown is a USGHOF Inductee for providing the wherewithal in the form of an Athletic Club catering to gymnastics and encouragement, plus he attracted athletes who had plenty of desire. He appears to have specialized in developing champions and individuals who became among the best gymnasts and coaches in America.
Brown is most noted as the founder of the Dallas Athletic Club, (DAC). The club produced many champions for many years. The Club helped the Dallas/Ft. Worth area become a hotbed of Texas gymnastics. The first Gymnastics World Championships ever held in the U.S. were held in Ft. Worth, (1979), and Brown's work and the championships contested in Ft. Worth may assume to be related. The Dallas Athletic Club was the training ground for Rowland Wolfe, the 1932 Olympic Tumbling Champion, Charlie Pond, inventor of the Pond Twisting Belt, and William Denton, 1932 Olympic Silver Medal winner on the Rings. All of these DAC athletes and/or coaches were inducted into the USGHOF. Pond went on to become Head Gymnastics Coach at the University of Illinois. Brown was also one of Jay Ashmore's early coaches. Jay went on to win several event national and Pan American Games medals, and was also inducted into the USGHOF.  It is believed that Sharon Richardson, 1960 U.S. Olympic Team member, was the first woman to perform a lay-out full twist in Olympic competition. She is reportedly a product of the DAC during the early stages of her learning to tumble.
Sources: Data courteously provided by Jerry Wright, author of Gymnastics Who's Who, 2005. Introduction and formatting by Dr. Larry Banner, Web Manager.