CARR-Tunney, Ann
Inducted: 2001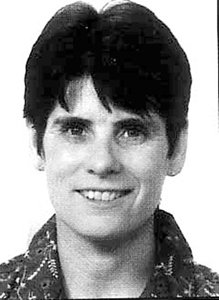 PanAmericanGames: Gold-Team, AA, BB, FX, UB, Mexico City, (1975).
General
Ann Carr-Tunny was the first woman to receive a full athletic scholarship at Penn State U. She competed at Penn State University, (1977-'80).
Honors
Broderick Sports Award, awarded to the nation's most outstanding collegiate gymnast;
Recipient of the Pennsylvania Sports Hall of Fame Meritorious Achievement Award, (1978 & 1980);
Received Penn State University's Eric A. Walker Award, given to the senior whose achievements have enhanced the public esteemed renown of the University.
General:
After retirement from competition, Ann served as the founder, owner, manager, and coach of the Lakettes Gymnastics Academy, Erie, PA, (1981-'85).
Since 1987, Carr-Tunney has worked for the School district of Philadelphia as a physical education teacher at McClure Elementary School. She directs an after school gymnastics program and track team. She continues to serve as gymnastics official for Philadelphia High School gymnastics and the Philadelphia Recreation Department.
Source: Photos and biographical information courtesy of Jerry Wright author of Gymnastics Who's Who, 2005. Formatting by Larry Banner, Web Manager.