ZWARG, Leopold F.
Inducted: 1959 – Original class of USAG Honorees
Born: Germany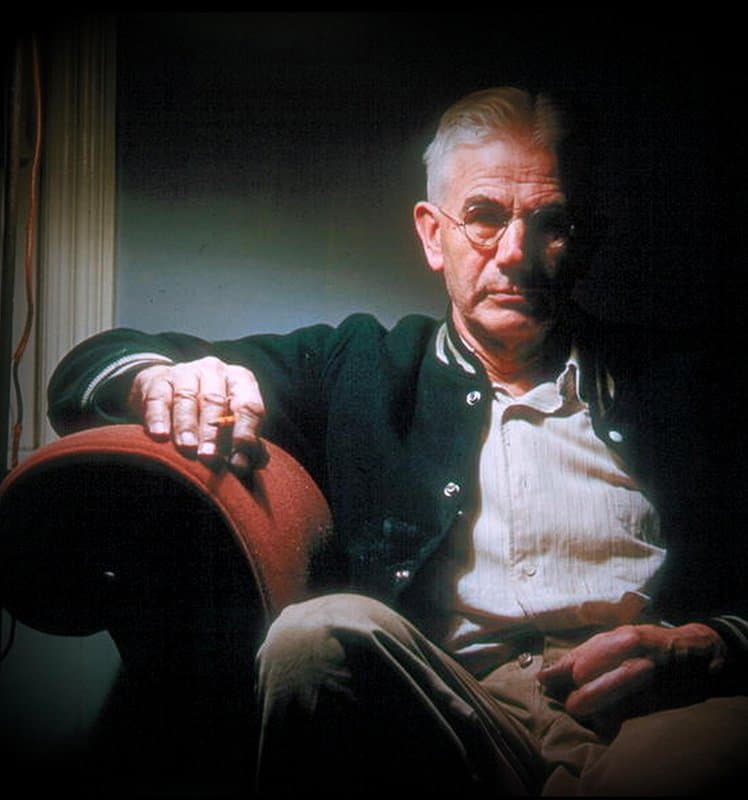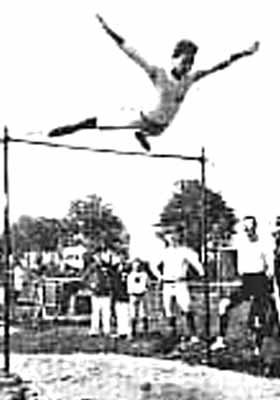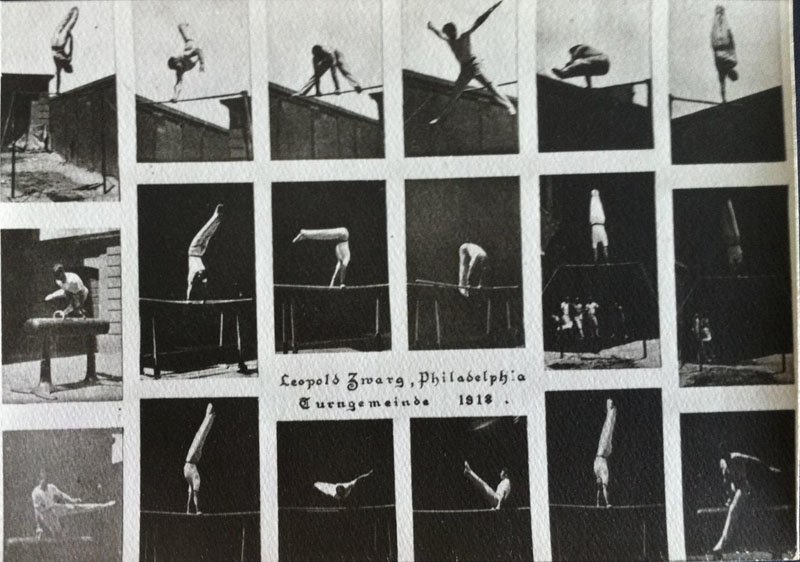 Leopold Zwarg was an athlete, coach, and an early contributor to the development of gymnastics in the U. S.  While numerous generations of today's elite gymnastic athletes were unable to profit from Zwarg's direct influence, it is only right that his contributions be acknowledged as best they can. He is one of many unsung historical figures that have helped bring U.S. gymnastics to the forefront of world gymnastics, and for that, Dr. Zwarg, we are grateful.
Early History: Leopold Zwarg, Ed.D. graduated from a Manual Training School in Germany and received his gymnastics training at the local Turnverein.  As a youth, he participated in gymnastics and Turnfests in Kiel and Hamburg. He came to Philadelphia in 1915 and began coaching at the Philadelphia Turngemeinde. He is a frequently cited historian. He was an outstanding performer and won many titles in gymnastics as well as track and field. These two sports were a common combination in early days especially since gymnasts had to clear a bar set before the vaulting apparatus. At age 24, he immigrated to the U.S. and began work as a carpenter and cabinetmaker. Within two years he enrolled at the Normal College of the American Gymnastics Union. After finishing his formal education, Leopold moved to Philadelphia and taught at Temple University Teachers College, the Philadelphia Turngemeinde and then in the public school system at Northeast High School, Gratz High School, and Germantown High School until 1952. During his time in the Philadelphia school system for more than 30 years, Zwarg helped establish physical education standards for city students. Coaching: He coached Jack Miles, 1993 USGHOF Honoree, Jack Sharp, 1947 Big Ten and 1952 NCAA NCAA Flying Rings Champion, and Steve Greene, 1943 NAAU Rope Climbing and Side Horse Champion. Judge: According to an article in American Turner Topics, Zwarg " . . . could be found at the judges' table at almost every National AAU meet and at [the] Olympic tryouts. Contributions: In 1923, while at Northeast High, he devised and organized the public high school gymnastics league of Philadelphia, complete with compulsory routines and optional scoring systems, orchestrating the oldest high school gymnastics meets in the U.S. In addition, he was the author of A Study of the History, Uses and Values of Apparatus in Physical Education, Apparatus Work for Boys and Girls, and Apparatus & Tumbling Exercises, the definitive books on the origins of gymnastics apparatus, and it is commendable that he maintained an outstandingly high level of performing ability on apparatus work until he was over 60 years of age – at age 61 he was still performing giant swings on the horizontal bar with a spotter, of course.  Honors: Dr. Zwarg was designated a "Centurion" defined by A. Bruce Frederick as a one of those who command our attention. Zwarg–The Man and the Coach: Jack Miles, 1993 HOF Honoree and an athlete who trained under Zwarg writes that Dr. Zwarg, (Nobody called him "Doc'), was an imposing man, tall, a full head of salt and peppered hair, a thick German accent, in great condition, plus a demeanor that demanded respect. He did not tolerate any lateness to his classes or clowning around. If a student forgot his gym shoes, or was late, or disruptive in class, he was immediately sent outside in fair or foul weather to run laps around the cinder track. I can still hear him asking a student, "Ver's your sneakers, you loafer" and out he would send them to go tear up their socks running laps. Even as captain of our gym team, I too ran many laps in my socks, because I forgot my "sneakers" or gymnastics sandals.  In practices, he was always right there giving advice, spotting, or demonstrating a move. He was definitely a "hands on" type coach. He stressed every detail of the "tricks". He was exacting – a tactician – into; how far you should squat in your landings, on your having a straight body line and not arched, your posture when you approached and then left the apparatus. We worked on compulsory and obligatory routine on every event and we practiced them until we could have done them in or sleep.  Dr. Zwarg's hands were large and very strong. In many practice sessions he wore black 'form' pants, and he didn't use much gymnastics chalk – if at all. I remember in 1947, when he was 61 years old he jumped up to the horizontal bar, executed a hip pull over, a back hip circle, then he cast high for one and a half giant swings. Strangely, I never thought that was extraordinary because he was always demonstrating one move or another to us eager to learn kids. It was only much later in life that I realized how amazing that was for a man of his age.  One of the greatest moments in both our lives is when he, at 70 years old, traveled with my brother, Bob, to the 1956 Nationals to coach and cheer me on – four years after he retired from Germantown High School.  After the competition, he autographed and presented me with his last copies of his gymnastics books and said, 'Jack, I had always dreamed that one day, one of my gymnasts would win the Nationals. I am so very proud of you.'  There has been no greater honor for me."  After retiring both Doctor Zwarg and I continued working as Carpenters & Cabinet makers. Family: (m) Ella P. Ockelmann. Children: Walter J. and Bernard A.
Sources: Contribution by and interviews with Jack Miles who was coached by Zwarg, A. Bruce Frederick, author of Roots, 3rd Edition (See "HALLreMARKS archived article number one for additional information about Roots), Abie Grossfeld, 1979 HOF Honoree, and a special thanks to Jerry Wright, author of Gymnastics Who's Who, 2005. Introduction, commentary, and formatting by Larry Banner, Web Manager.
Additional photos supplied by grandson of Leopold, Carl Zwarg.