JACKI, Mike
Inducted: 2004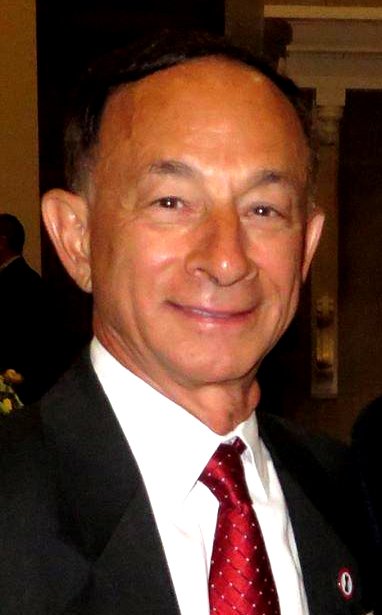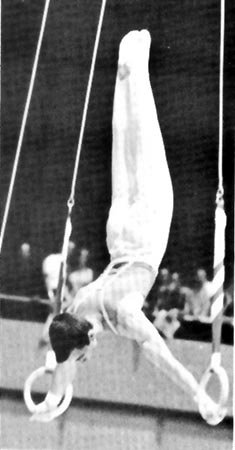 Mike Jacki was a gymnastic visionary. The ideas he promoted were supported by numerous American gymnastic administrators, and these ideas have allowed our U.S. gymnasts to catch  and often surpass the performance of the old Eastern Block, the former USSR, the Japanese, and other countries whose gymnasts were most often on the winners podium in world competitions. Now the U.S. has captured team and individual medals in both the Olympic and the World gymnastic arenas. His insight about what had to change and the enthusiasm about which he went about orchestrating changes must be appreciated; otherwise, today's athletes would not have any idea that things were very different before Mike Jacki's time.
Mike Jacki graduated from Iowa State Univ. where he was team captain of the 1968 team. Midwest Open Championships: Gold-SR; Iowa Open: Gold-AA; NCAA Regional Championships: Gold-FX; 1968 Big Eight Conference: Gold-AA, PB, SR and FX, (1968). NCAA Championships: Bronze-SR, (1967). Mike was an All American in 1967. Working for the Sport:  Mike is a recent Past-President of the National Association of College Gymnastics Coaches-Women.  He was President of USA Gymnastics from 1983 to 1994.  Mike took on the responsibility of the USGF at a time when the very existence of the organization was in jeopardy. He began with a $700,000 deficit. His creativity in this job was legendary and this leadership defined what the national programs are today; promoting national club growth, athlete support, early recognition of talent, and athlete financial and training support. Many of his ideas had to be successfully recognized at the FIG international level in order to be implemented for our athletes and all athletes worldwide. Service: Competition Director for the 1984 Olympic Games; Member of the United States Olympic Committee Board of Directors from 1984-1992; Member of the Board of Directors of the Atlanta Committee for the Olympic Games from 1991-1996; President of the Organizing Committee for the World Gymnastics Committee in 1991; elected to the FIG Executive Committee in 1984, Vice-President in 1998, and first Vice-President in 1992. During the voting years of the 1984, 88, and 92 Olympiads, Mike prevailed in helping to elect all of the USA candidates that ran for positions including our first technical committee President, Jackie Fie, in 1992. Mr. Jacki is now an Honorary Member of the FIG. Judge: Mike was a nationally rated judge having judged major conference championship meets and seven National Championship meets.   Honors: Nissen Award Nominee, (1968).
Source: Data and photos courtesy of Jerry Wright, author of Gymnastics Who's Who, 2005. Introduction and formatting by Dr. Larry Banner, Web Manager.