PERRY, L. R.
Inducted: 1968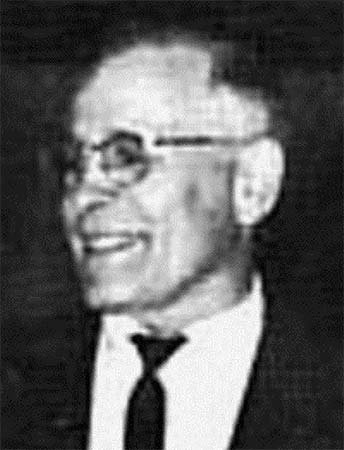 L.R. Perry is recognized as the "Father of Gymnastics in the State of Kansas" where he taught classes as well as competitive gymnastics at Lawrence High School in the Lawrence, Kansas public school system for 33 years, (1945-1964).  He is another one of a few U.S. Gymnastics Hall of Fame Inductees who was basically a high school coach. It appear to this writer that a theme runs through the lives of the high school gymnastics coaches who have been honored with their inductions into the GHOF; that is, all have been instrumental in the creation, development, and otherwise organizing of gymnastic competitions within their respective states or regions. Hats off to Mr. Perry and his public school colleagues who probably spent most of the time they weren't teaching or coaching convincing someone, somewhere, about the importance of developing our sport of gymnastics.
Service: L.R. Perry was instrumental in organizing the Kansas State High School competitions and State Championships. He was also a member of the City of Lawrence Recreation Board. Coaching: He coached five consecutive high school state team champions from 1960 through 1964.  After retirement he taught gymnastics theory and practice courses to PE majors at Kansas University. Honors: In addition to be inducted into the USGHOF, Mr. Perry has had a park named in his honor in Lawrence, Kansas. The park, which was purchased in 1967 with Housing and Urban Development matching funds, is named in honor of the "Father of Gymnastics in the State of Kansas," L.R.  "Dad" Perry.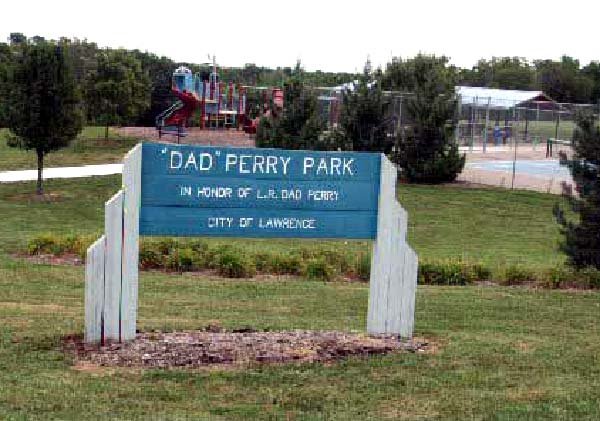 Mr. Perry is below in a photo of his 1962 Kansas High School State Championship winning team.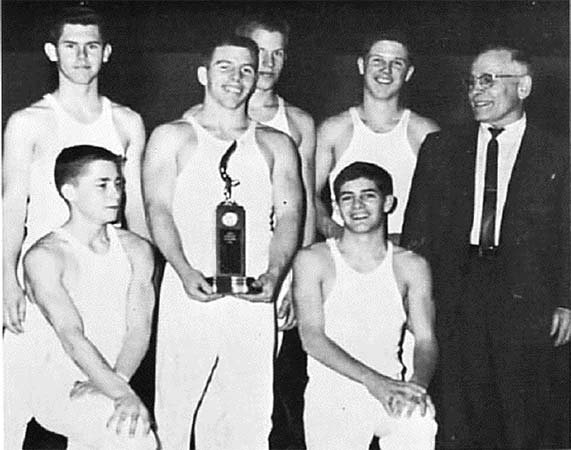 Photo I.D. Back: Jeff Martin, Kent Dobbins, Jim Jackson, Bob McCauley;      Front: Mike Pendleton, Jim Mull, and Coach Perry.
Sources: Jerry Wright, author of Gymnastics Who's Who, 2005, courteously provided data and photos. Introduction and formatting by Dr. Larry Banner, Web Manager.