U. .S. Gymnastic Hall of Fame – Induction 1993
1936 – 2013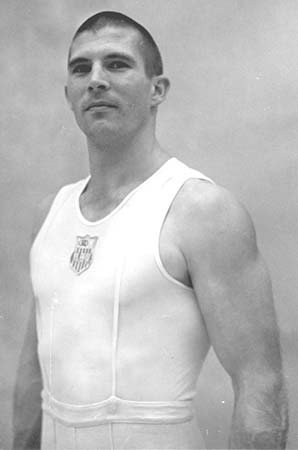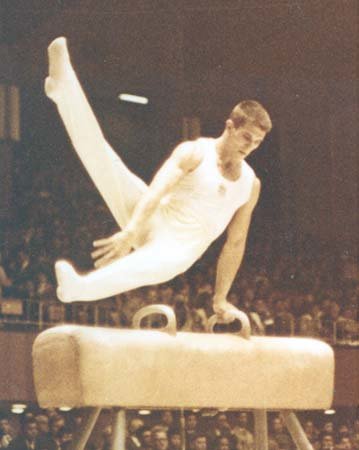 Who'd a thunk it? Larry Banner was living at Page Military Academy in LA during WWII while his dad flew B-29's over the hump and later over Tokyo while his mom helped build the famous P-38. Unfortunately, at age 7, he was diagnosed with polio, but he was a survivor even though he spent almost a year in a wheelchair and later used forearm crutches. His spine was so deformed that once he returned to the L.A. public school system, he was assigned to "special" gym classes through grade 10. Mostly, his physical education class met in a gym where he learned a bit of tumbling and some apparatus stunts.  Even though he was the smallest student in his 9th grade class, Banner was especially strong since his year and a half in the wheelchair and crutches had done wonders for his arm strength. When he became able, he was a sandbox gymnast with his friends at a local park, and by grade ten, he worked out with Olympians at Santa Monica beach and sometimes in the evenings at local gyms. By the 11th grade, he was given clearance to participate in school sports. By the start of the 10th grade he had grown to 5' 11" and weighed between 170 & 180 lbs, so he began participating in gymnastics and three other sports until the end of high school. UCLA provided a "Grant-in-Aide" gymnastics scholarship after his successes at Valley JC, and he spent his junior and senior years as a Bruin. All in all, Banner began serious gymnastic training at a late age and was tall for a gymnast. He describes his six optional routines as "ordinary", but according to "Gym Champs" published in The Modern Gymnast in January 1961 he was " . . . known for his spectacular form and preciseness in his exercises." Another article reporting on the results of the final '64 Olympic trials stated, "For Larry Banner it was the same 'ole' [sic] story-when the going got the toughest-so did Banner." Larry is proud to be a U.S. Gymnastics Hall of Fame Inductee, but after completing his part in this web site project, he feels humbled by the lifetime of contributions made by so many others who love the acrobatics of gymnastics.
Film Courtesy of Tom Gibbs
1963 NAAU Championships
Lincoln Hall Philadelphia, PA
PB: Sakamoto-Gold/AA, Vega-Gold/PB, J. Beckner.
HB: Banner, Sakamoto-Gold/HB, Ukn.
PH: Barak, Mills, Banner-B/PH.
WOULD YOU BELIEVE?
Olympic Games: No medal, but Banner had the best American AA score since the first modern games began in 1900 (Only a few full gym teams had participated in the OG in the early years), Rome, Italy, (1960); Team Captain, Tokyo, Japan, (1964); World Championships: In Banner's first international competition, he probably was the first to execute PH circles and the "Moore" on the FX floor, Moscow, USSR, (1958); Prague, Czechoslovakia, (1962). National AAU Championships: At the Roy E. Moore U.S.A. Gymnastic Championships: Gold-Team, L.A. Turners Gym Club, the late Irwin Volze, Coach; (1959, 1960, 1961); Gold-V, (1960); Bronze-AA, (1959, '62); Silver-PH, (1962); Bronze-PH, (1963); Bronze-R, (1959). High School  Honors: Los Angeles High School – Gymnastics: Gold-LH & PB, Barney Quinn, Coach; (1954); Selected on the first team all city as a Defensive Back. This annual selection was made from the city's 52 football teams; Swimming, Gold-Van Nuys HS Team, Gold-100 & 200 yd. individual backstroke races plus Larry swam backstroke, for the Gold winning 3X100 Medley Relay Team. This medley team was anchored by Tad DeVine, son of the late and great actor Andy DeVine, Waymon Shofstall, Coach, (1954); Track & Field (LASDC), Gold-10# Shot put, Ted Starr, Coach. California Association of Junior College Championships: Gold-Team LA Valley JC, AA & numerous other events, Al Arps, Coach, (1955-'56).  Southern Pacific Conference (AKA) Pac 8 Championships: Gold-Team UCLA, AA & many additional events, Ralph Borelli, Coach, (1957-58); AAU & NCAA designated Banner as an All American Gymnast, (1961). Southern Pacific Association of the Amateur Athletic Union: Gold-AA, (1961-62). Coaching: Banner assumed the position of Head Gymnastic Coach position at U.C. Irvine from the late Richard Beckner, 1992 USHOF Honoree. He was not paid for his coaching in order to keep his amateur status; however, he received a small stipend for teaching two P.E. classes. He coached intermediate level gymnasts at UCI for several years. UCI's team consisted of about six members all of whom were strong academicians. Several agreed and were successful in learning from one to three new events in a very short time. It's difficult to put into words how proud Banner was of their work ethic and successes.  All went on to productive careers. At a team reunion, the men, said their 2 1/2 hours of strenuous work each day was considered by them to be a break considering the intensity of their academic studies. Banner remembers them all with tremendous admiration. Education/Work: BS, at UCLA, (W'58); General Secondary Teaching Credential, Cal. St. U. San Fernando, (1960); M.A, at Cal. St. U., Long Beach, (1966) & an Ed.D. Larry graduated first in his doctoral class at ASU with a major in Clinical Reading Education. He later was honored with an Honorary Ph.D. in psychology. His Ph.D. was awarded after completing his internship at Maricopa County Hospital. Banner's Ph.D. focused on psychometrics that produce numerous measurements of mental health and intelligence scores. Larry worked as a psychometrist, an outpatient clinician, and a secondary & university educator. During his multi-faceted career, Larry was the Director of the Dolch Reading Clinic @ Whittier College, (1973-'76). He founded National Learning Systems, (1978-'94). His business license allowed him to bid and win short time research & training consultant jobs for schools, the U.S. Dep't. Of Defense & the U.S. Dep't. Of Army-Forces Command plus numerous three letter government agencies and large city police departments. Banner holds a Top Secret Security Clearance due to his work in the early stages of rocket development and space exploration where he excelled in the servicing and repair of dehydration units. He also provided instructions for line workers at North American Rocketdyne in the San Fernando Valley, CA. Consultant/Trainer/Research: In his consulting capacity, Larry contracted with the U.S. Army Forces Command to research ways in which classroom and field training could complement one another. Later, Larry bid and won a contract to help teachers and training NCOs learn to implement the results of the research. To complete this contract, he based in Atlanta and traveled to all 17 Forces Command Posts between Panama City to Delta Junction, AK, close to the Arctic Circle, (See Photo inserts).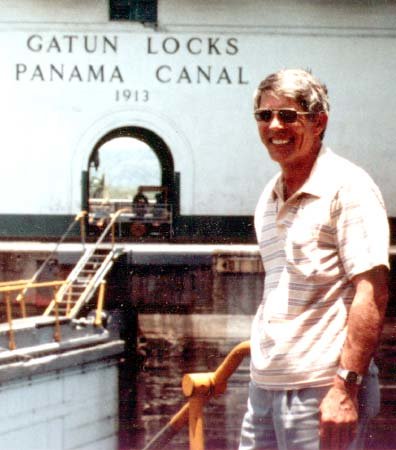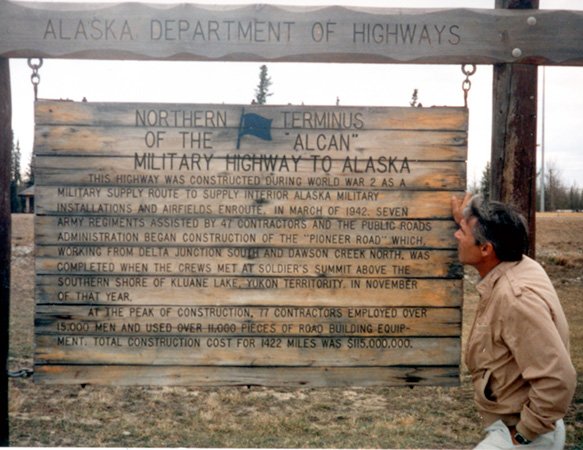 Restructured Reading: Through his experience studying clinical reading education to obtain his Ed.D. at ASU, plus his experience working at UCI as a Senior Study Performance Counselor, Banner gradually formulated a special middle and high school reading program. This program was implemented for one year at two schools in the La Mirada school districts in Los Angeles with great results. The following summer of 1985, Banner spent two weeks training a team to implement the program at a Stanislaus County high school, and the results were amazing after carefully analyzing its results. After about 11 years of operation teaching 90 students per class period accomplished the amazing feat of helping an average of 440+ students per school year (80% attendance required to be included in the evaluations) average a gain of 4.1 grade levels of reading and writing skill. The highest scoring students on the final week test found that three individuals improved 5.6 grade levels. When one of the small group teachers and the Principal retired, the program was dropped. It appeared that new administrative personnel found it easier to observe teachers who taught with students all in permanent rows with a workbook or text on their desks. This traditional observation procedure was simply easier to understand plus students could be located quickly. Banner found himself teaching standard reading, math, and psychology classes.  Today, after reading the Modesto Bee article titled "U.S. struggles in job-skills study" originally printed in the New York Times. Today, Banner is unhappy that he did not write a book that could have reached literally millions of young people and taken them to unheard of reading and study performance gains.
Representing Teachers: During Banner's last several years at the school, he served the teachers as their elected union President of the American Federation of Teachers Local (AFT). He will always remember his personal mentor and good friends, Evert Jones, and the AFT support team of Jo Ann Davison, Dave Miller, and Steve Aristotelous with pride. Larry was the first AFT leader to take the school district bargaining unit to mediation during which the district representatives made a number of comments that obviously turned the tide in favor of the AFT's position on wages and benefits. Not known was that Larry had been to Sacramento and talked with the Congressman who introduced a Bill that would change the state law governing how retirement benefits for teachers would change. The new law changed the formula to include the highest paid year of teaching rather than averaging the three highest years of pay, so Banner and his team immediately accepted the District's offer of an across the board 10% pay raise for all teachers, but it became much more when the formula for determining retirement pay actually changed. Please understand that this truly unheard of union win in the school district of interest was probably just incidental to the loss of the most successful reading, study, and writing program ever implemented in a public or private school system. The AFT's bargaining victory of 10% placed in additional $400 to $600 per month for every teacher who has since retired from the district. Research was the key. Honors: VanNuys HS Sr. Athlete Award, (1954); edging out football teammate, the late Don Drysdale who earned induction into the U.S.A. Baseball Hall of Fame, Daily News HS Athlete of the Year, (1954); Helms gymnastic Athlete of the Year Award, (1956); Kiwanis Hall Of Fame, Van Nuys Chapter, (1970); the LAValley JC Athletic Hall of Fame, (2010); Inducted into the World Acrobatic Society's Gallery of Legends, (2011). Special Family Inclusion: Olympian Banner is especially proud of his late birth father's heroism in WWII and wishes to add a photo and some information about his dad's military service. Sgt. E. O. Banner (d) flew 37 missions after joining the U.S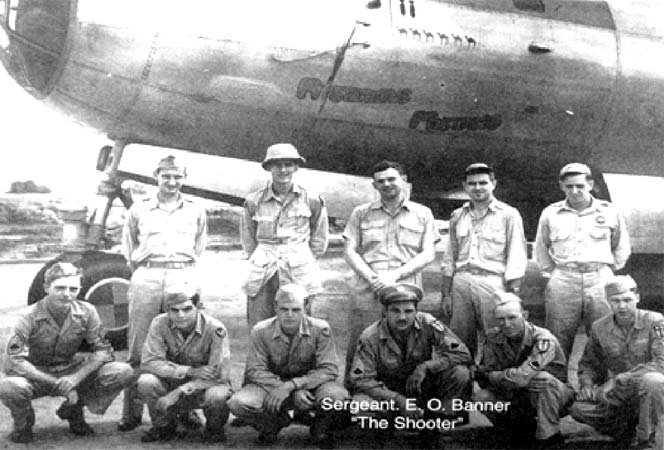 . Army Air Corp. one day after the Pearl Harbor attack. Many of his missions were "flying the "Hump" (Himalayan Mountains) through what was called "Tin Pan Alley" due to the amount of metal from shot down planes on the valley floors through which the planes flew. Later, flying from Tinian Island, he logged numerous missions over Tokyo and was decorated many times. Today, his uniforms and air medals with numerous clusters are on display at the "Gunner's" exhibit at the Castle Air Museum in Atwater, California. He was nicknamed "The Shooter" by virtue of being first in his gunnery class operating the B-29 console that controlled the firing direction of the two unmanned turret guns on the B-29. He didn't talk about his war experiences much, but when Banner returned from the Tokyo Olympics, he and his dad compared his air photos of Mt. Fujiyama with those his father took during a mission. The B-29 and the tourist aircraft were in about the same air space, and it was amazing to see the sky filled with B-29 aircraft circling the old volcano determining the weather over their primary, secondary, and tertiary targets in his father's photo. His father said quietly, "I would have never guessed that my son or any American would be flying as a tourist in that air space. It's truly amazing while, at the same time, it is truly wonderful."
Personal: Appeared in a skit with Debbie Reynolds in a weekly Saturday evening TV show, Hollywood Palace, (1964) and with Lucille Ball and Carol Burnett on The Lucy Show, (1969); Larry also served as the chief consultant & on-screen principal in the video film series The Art of Reading. This historical documentary series of films was awarded the New York Critics Award, Golden Globe Award, & received an Oscar Nomination for Best Educational Documentary, (1981).
Family: m. Martha Estella Paulsen (47 Years & Counting). Two children, USAF TSgt. (R) Eric Alexander Banner and Bret Christian Banner who has given us two grandchildren, Emalee Fern & Ryan Christopher.
| | | | | |
| --- | --- | --- | --- | --- |
| | | | | |
| Martha | Eric | Bret | Emalee | Ryan |
Sources: Banner's private archives, HSYearbooks, and Resumé, with information about his early years courtesy of the late A. Bruce Fredericks author of Who's Who in American Gymnastics, plus AAU, & NCAA Archives. RR gains acquired by pre- and post-tests using standardized tests as well as the Silvaroli Reading Inventory of every student in the RR program. All students were tested during the first week and last week respectively of each year the program was active. Introduction, commentary, and formatting by Larry Banner, Web Manager and sole owner of all copyrights associated with the bios contained herein.