Inducted: 2006 Born: Seattle, WA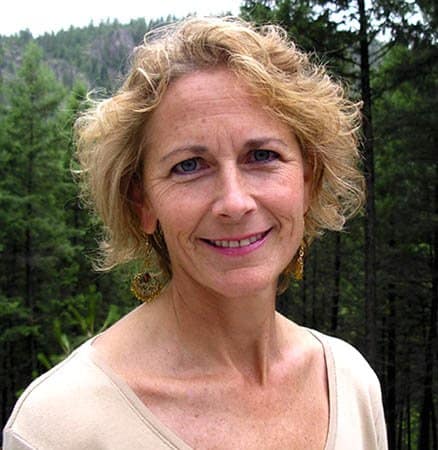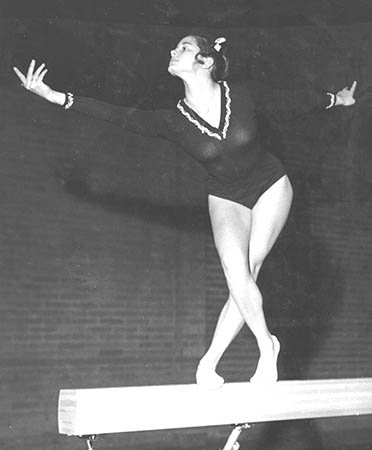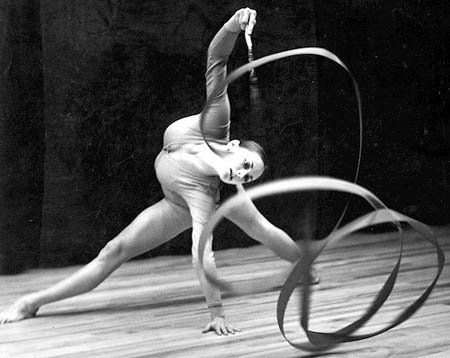 Candace Feinberg began her gymnastics in Jr. High School coached by Dale McClements, 1964 Olympian and HOF Inductee in 1984. Dale had a gymnastic school in Reno, NV and invited Maria Bakos, HOF Inductee in 1990 to become a clinician at the school. Bakos then introduced Dale and Candace to the finer elements of rhythmic gymnastics. Rhythmic gymnastics became Candace's passion, and she made a career competing, coaching, and judging. Our sport seems unique in that one person can just walk into a gym and change the entire lives of so many young athletes. McClements' and Feinberg's life changed forever with the arrival of Bakos.
Athlete:  Rhythmic Gymnastics World Games: Team member, Madrid, Spain, (1975). USGF National Championships Rhythmic: Gold-AA, Downers Grove, IL, (1973) & San Francisco State University, (1974). Coaching/Judging: Candace has coached both artistic and rhythmic gymnastics since the '70s. As a true student of the distinctive differences between artistic and rhythmic gymnastics, she qualified for her International Brevet Judge's rating, (1985). She has officiated at elite competitions throughout the world. Service: Candace's bio in the USAG Hall of Fame Induction and Awards Ceremony states that her " . . . most challenging task may have been serving as Rhythmic Technical director for the Atlanta Olympic Games." She has served as the rhythmic gymnastics athletes' representative; Chairperson of the International program Committee; Judge's Technical Director, and Vice-chair of USAG Gymnastics board of Directors. Personal: Candace Feinberg was destined to become one of America's most energetic supporters of rhythmic gymnastics. She has been a part of the rhythmic scene for over 30 years, and her personal charisma and motivating skills have brought rhythmic gymnastics to America's attention. Numerous young ladies today who aspire to elite level competition truly owe a debt of gratitude to Candace Feinberg along with other pioneers in this very special aspect of the gymnastics world. Family: (m) David Feinberg who coaches Women's Softball at the University of Arizona and has been very supportive of Candace's calling. Children: Ashley who has graduated with a major in veterinary Medicine and Tailor who has graduated majoring in International Business.
Sources: Interviews and correspondence with Feinberg, the USAG Hall of Fame Induction and Awards Ceremony Program, , , , & usa-gymnastics.org. Photo provided courtesy of Ms. Feinberg. Introduction, commentary, and formatting by Dr. Larry Banner, Web Manager.