O'QUINN, Garland "Gar"
Inducted: 1995
Born: Ft. Worth, TX July 1, 1935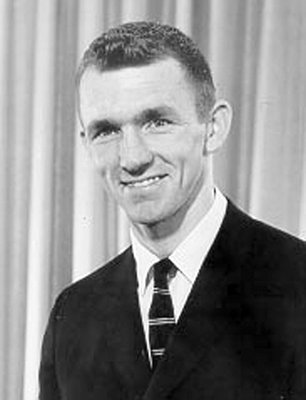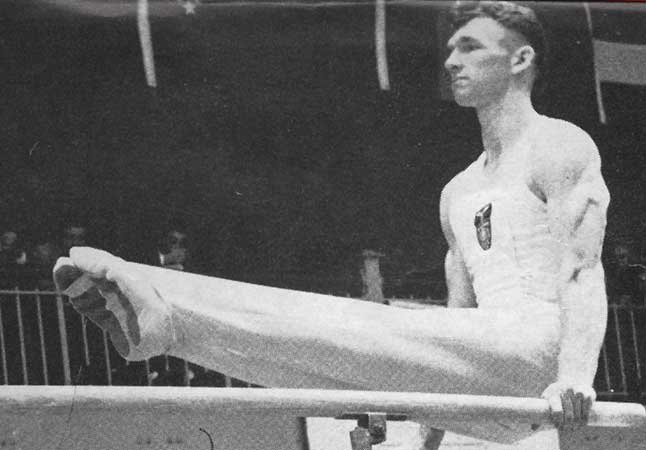 As Gar's teammate in Rome, I perceived that his personal work ethic, and the encouragement he directed toward his fellow teammates where huge factors in the outstanding Olympic performances of the USA gymnasts; nevertheless, we could only watch in silent awe as the Czech and Italian performances were over scored on the last night of the competition thus driving us into 5th place rather than to the medal stand. Gar had done all he could to move us toward the Bronze medal, and his presence took us higher than was predicted.
Olympic Games: Termed the only "walk on" team member, Rome, Italy, (1960). Pan American Games: Gold-Team & PH, Sao Paulo, Brazil, (1963). General: Gar graduated from the U.S. Military Academy at West Point where he competed for Coach Tom Maloney, 1971 HOF Honoree and coach of the U.S. team in Rome.  After the Rome games, Gar went to Southern Illinois and worked with Bill Mead, Fred Orlofsky, Rusty Mitchell, and Bruno Klaus preparing for the Pan American Games. He completed his Master's Degree in physical education.  He began teaching at Eastern New Mexico University where he wrote his 1st book, Gymnastics for Elementary Children. Gar then went to Penn State and earned his Ph.D. He taught at the  University of Texas, Austin where he wrote his 2nd book, Developmental Gymnastics. Seven years later found Gar consulting for the Texas School districts and working with Senior citizens for the Governor's Council for Physical Fitness.  He accepted a position with the University of Texas, El Paso teaching physical play for preschool children, (1992) and retired in 2005. Garland is working on the ten acres of their homestead and writing memoirs and stories, some of which he hopes to publish. He likes to spend time with his family, hiking, and he also reads poetry as a pastime. Honors: The Gymnastics Association in Texas has a number of very special awards.  Gar received the Service to Youth Award presented only to persons having a high level of impact and activity to many children. This person's contributions may only have been made without direct service as a program director, coach, or other principal officer of a gymnastics program; in other words, the person's service is a gift to youth without remuneration. Inducted into the U.S.A. Gymnastics Hall of Fame, (1995); USGF national Pedagogy Award, (1990). Family: m. Virginia Ray Fuller "Jinny". b. Pratt, Kansas, May 10, 1949. Four children. Five grandchildren.
Sources: O'Quinn's personal resume and interviews. Photo courtesy of Jerry Wright author of Gymnastics Who's Who, 2005I. Introduction, commentary, and formatting by Larry Banner, Web Manager.