KLAUS, Bruno
Inducted: 1988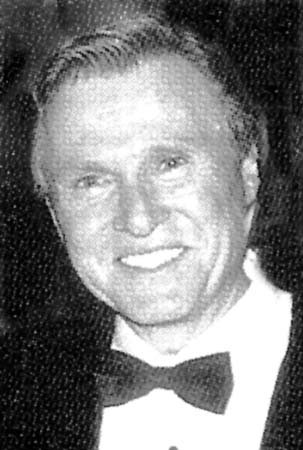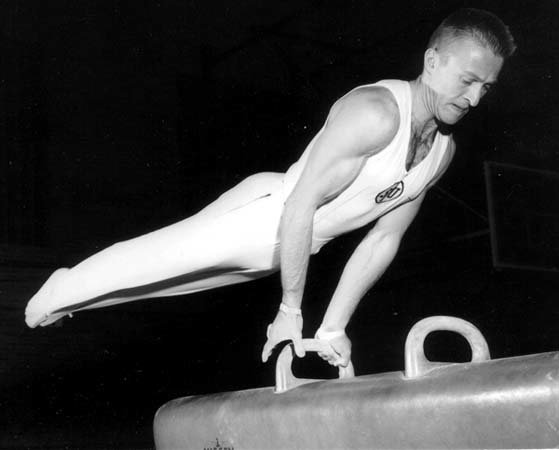 Bruno Klaus' contributions to gymnastics in the U.S. have seldom been heralded, but they are many, varied and important. He was a fine gymnast. Then he molded gymnastic champions of character and for over 30 years has used the rewards of his business acumen to help on numerous levels. As I know him, his modest manner hides his tremendous contributions to our sport from all but his closest friends. Bruno seems to be like the proverbial duck that looks so tranquil gliding on water, but is churning with vigor beneath the surface. It's the wake wherein lies the many contributions to our sport freely given by Bruno Klaus. We are all indebted, Bruno. Thank you.
Bruno Klaus began gymnastics at the age of 12 at the New York Turnverein, coached primarily by Henry Schroeder. He was also a member of the New York West Side YMCA and NY Athletic Club. NCAA Championships: Competing under Coach Bill Meade at So. Illinois U., Bruno won Gold-HB, (1961) & V, (1962). Bruno was also a National Turner Junior and National AAU Junior Champion. Bruno was chosen to be a member of the 1966 U.S. State Department sponsored exhibition gymnastic team that traveled to Europe and Africa. In 1962, Bruno was one of approximately 20 "top contender" gymnasts competing for a place on the World Championship team; however, Bruno was not at his best during the competitions and did not make the trip to Prague. Coaching: Bruno began coaching high school gymnasts in Mt. Vernon, NY and then Edwardsville, IL. He took his coaching skills to the University of British Columbia where his gymnasts won the first Collegiate Championship in Canada. Bruno went on to East Stroudsburg University and became the only Head Gymnastics Coach the school ever had, (1969-1990). He produced five EIGL event champions and one team championship. His coaching talents fully developed, and he produced a total of 92 All American Gymnasts at E. Stroudsburg. His teams won gold in the NCAA Division II National Championships, (1983, '84, '85, & '88) as well as team gold in the USGF National Collegiate Team Championships, (1985, '87, & '88). Education: B.S. & M.S Health and Physical Education. He is a retired Associate Professor from East Stroudsburg University. Honors: Named Division II Coach of the Year, (1983, '84, '85 & '88); Inducted into Southern Illinois University Sports Hall of Fame and Inducted into the U.S. Gymnastics Hall of Fame, (1988). Contributor: During his time at E. Stroudsburg U., Klaus founded, organized, developed, and served as President for over 30 years of the now internationally famous International Gymnastics Camp in Stroudsburg, PA. Bruno is a true friend of gymnastics having pioneered the standard for safety pits and developed the 6X6 foam pit block that has become the standard used in pits around the world. He financially supports events such as the USAG Collegiate Nationals, the 2003 NCAA Nationals, ECAC Conference Championships, the West Point Open and the 2005 NCAA Nationals. Bruno has donated equipment that enabled programs to get started in such places as Trinidad and Costa Rica. He has also been a serious benefactor to help research to find a cure for paralysis from gymnastic injuries. Family: Children: Brent & Kara.
Sources:  Klaus' personal resume with detailed information courtesy of Jerry Wright, author of Gymnastics Who's Who, 2005. Special thanks to Abie Grossfeld, 1979 HOF Honoree, for his editing services. Introduction, commentary, and formatting by Dr. Larry Banner, Web Manager.