HILLIARD, Wendy
Inducted: 2008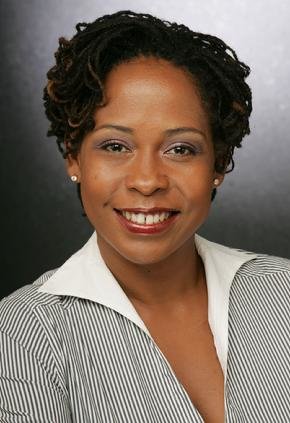 Prelude to Rhythmic Gymnastics
The history of Rhythmic Gymnastics can be traced as far back as 1814 by Per Henrik Ling. Ling promoted aesthetic gymnastics in which students expressed their feelings and emotions through bodily movement but it was still calisthenics without apparatus.
Then it 1864 proponents of the activity began utilizing wooden hoops, light dumbbells, and Indian clubs. Indian clubs became a favorite exercise tool with entire books being written for club exercises.  A rope was first used by a Swedish group around the 1930's. The Hoop became more popular after a demonstration at the 1936 Olympic Games.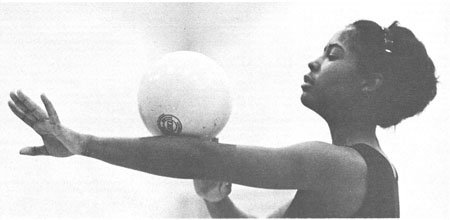 Ellen Nyemcsik was kind enough to also furnish the following: "The Floor event was called Exercise without Implement. It was a Rhythmic Gymnastics dance routine performed to music without using apparatus. Exercise without Implement was part of FIG All Around competition years ago.
But as the sport developed, the FIG eventually changed the program to 4 events using all 4 of the apparatus. All of our current USA Gymnastics Junior Olympic program competitors (in Levels 3-8) have this floor event as part of the regular All-Around competition today.
Our USA gymnasts compete in the Floor event until they reach the FIG level (Levels 9-10). Then they compete only with the apparatus at these high levels."
(Elite RG.com)
Wendy Hilliard has long been a major force in women's sports. In 1978, she became the first African American to represent the United States in international competitions and remained on the Rhythmic Gymnastics National Team a record-setting nine times; serving twice as National Team Captain.
Champion Competitor
A National and International Gold Medalist, Ms. Hilliard, represented the U.S. in over 15 foreign countries and three World Championships (1979, 1981, 1983), retiring from competition in 1988.
A Diverse Career
Wendy stayed with her sport and became a four-time U.S. National Team Coach and her gymnast Aliane Baquerot, was a 1996 Olympian. Ms. Hilliard served as the National Spokesperson for Rhythmic Gymnastics for ten years.
Since 1989, Ms. Hilliard has been an analyst, host and interviewer covering rhythmic and artistic gymnastics and other sports for CBS, ESPN and at the 1992 Summer Olympics for NBC. In addition to broadcasting and speaking engagements, she conducts clinics worldwide and is a guest performer, announcer and choreographer for gymnastic tours and television specials.
She has performed with the world's finest gymnasts including Nadia Comaneci, Bart Conner, Shannon Miller, Vitaly Scherbo, and Kurt Thomas and choreographed for Olympic Gold Medalist, Dominique Dawes. Ms. Hilliard is a founding member and an Associate Director, choreographer and featured performer with the New York-based international dance/gymnastics company, "ANTIGRAVITY." She made her Broadway debut in April 1997; in the musical "Candide, " directed by Tony Award Winner, Harold Prince.
The Beginning
Born and raised in Detroit, Michigan, Ms. Hilliard studied broadcasting and Russian language at Wayne State University in Detroit and graduated with honors from New York University.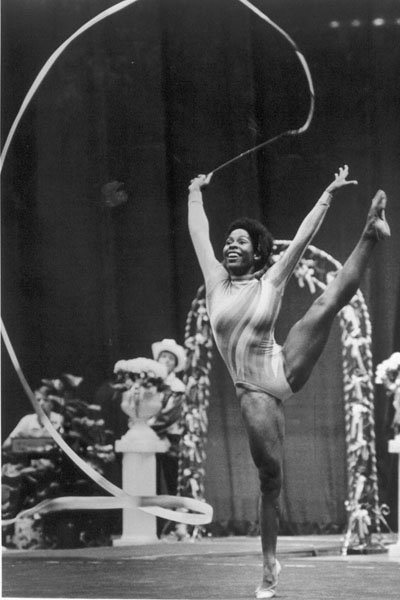 Helping Others
Wendy Hilliard was the first African American and gymnast to become the President of the Women's Sports Foundation in 1995. Wendy's own non–profit organization, the Wendy Hilliard Foundation, has provided free gymnastics for over 10,000 inner city youth in NYC since 1996. Ms Hilliard was the athlete representative for gymnastics to the United States Olympic Committee and served on the Executive Committee of USA Gymnastics for over ten years.
She has performed on numerous television shows and tours with the world's top gymnasts and also performed on Broadway. She also contributed to the U.S. bid Olympic for the 2012 Olympic and Paralympic Games. As a member of the Senior Staff, her responsibilities included overseeing all of the sports and athlete issues concerning the bid; including over 2000 Olympians and Paralympians worldwide that supported the bid.
She also traveled to International Olympic Committee meetings representing NYC 2012. In 2006, she designed and opened a 15,000 square foot gymnastics center for Aviator Sports and Recreation; a new multi- million/multi-sport complex in Brooklyn, NY. Along with her foundation, Ms. Hilliard is currently a sports consultant with Aviator Sports and Recreation and Riverbank State Park. Wendy resides in Harlem with her husband, Robert Mensah and sons Kennedy and Bailey.
SOURCES: Data obtained from the Wendy Hilliard Foundation website: .  Ball photo obtained from public sources (Google) by 2008-1010 Web Manager, Jerry Wright, author of Gymnastics Who's Who-2010. Ribbon photo submitted by Wendy Hilliard. Editing by Dr. Larry Banner, 1993 GHOF Inductee & 1894-2007 Web Manager.