SORENSON, Bill
Inducted: 1978
Born: Spencer, Iowa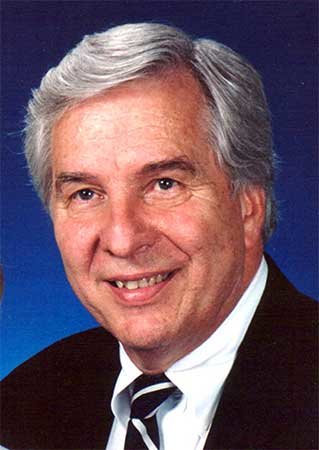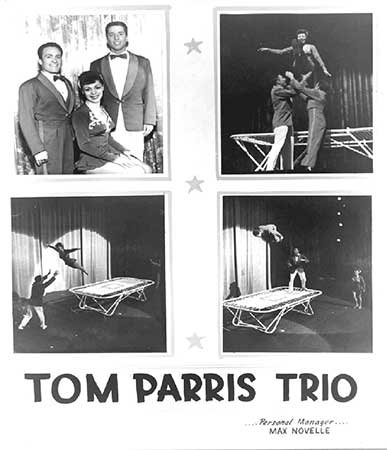 It is a distinct pleasure to inform the gymnastics world of the contributions made to our sport by Bill Sorenson. Never heard the name? Well, into the '60's, laminated rings would occasionally break at the bottom of a simple dislocate and sometimes a support on the parallel bars would give way in the middle of a routine. But for the past 30 or more years, Bill Sorenson brought a quality of apparatus that reduced those kinds of experiences significantly. Every year, gymnasts go higher, further, and execute better than the '50's and '60's generation of athletes ever thought possible. They do so because in great part Bill Sorenson and others provided innovative and safe products for the gym. Today's gymnasts could not rise to the elite levels they have achieved without the Bill Sorensons of gymnastics providing working tools that do not fail and safety apparatus that will allow gymnastics to learn complicated and dangerous movements without fear of injury. We all owe Bill a debt of gratitude, and I am proud to bring news of this man to the world.
Big Ten Championships: Gold-Trampoline-University of Iowa, Dick Holzaepfel-Coach, (1953). AAU Championships: Silver-Trampoline, (1952). After graduating, Sorensen went to New York and became a partner in the Tom Parris Trio, a trampoline act that played at the Radio City Music Hall, the Palace Theater, and other venues (See Program Photo). Career Time: After show business, Sorensen returned to Iowa and worked in the family hardware and appliance business. In the basement of the hardware store, he began manufacturing and selling diving trampolines and backyard family trampolines. In 1954, he and three partners, Ted Seela, his brother-in-law, Meredith Shriver and Del Van Horn started American Trampoline Co., a business that manufactured and sold a full line of trampolines including those used in high schools, colleges, and universities for gymnastics competition and for physical education. Jess Robinson, American's distributor in California, pioneered the trampoline center phenomenon that created a big interest in bouncing and produced a lot of sales. Building Better: In the early 1960's, the company began to manufacture a full line of gymnastics apparatus under the American Athletic brand. Two of his key advisors to his development of competition gymnastics equipment were Charlie Pond (1960 USGHOF Inductee) who was the Head Gymnastics Coach at Illinois University and Bill Meade (1974 USGHOF Inductee) at Southern Illinois University. In 1968, Sorenson merged American with Head Ski Company, and in 1971 helped merge American and Head into AMF, Inc. Sorenson appointed Larry Fie President of American when he became a Corporate Vice-President and Group Executive of AMF, (1973). He later assisted Fie and his associates in their purchase of American Athletics, Inc. under whose guidance the company continued to grow in the gymnastics world under its familiar trademark "AAI." The word from the coaches is that, in general, AAI equipment is among the best. Service: Served as Chairperson of the Trampoline Sub-Committee of ASTM that wrote the first trampoline safety standard that was adopted by the U.S. government's Consumer Product Safety Commission; Served on the trampoline safety committee of the National Safety Council; Committed American to provide all of the gymnastics equipment for all major competitions and events sanctioned by the newly formed, under the leadership of Executive Director Frank Bare, United States Gymnastic Federation and the relationship has continued for many years; American has provided the competition gymnastic equipment for many major national and international competitions including two Olympic Games, a World Championship, the Pan American Games, the Commonwealth Games, and numerous others; Sorenson currently serves on the Board of Directors of the International Gymnastics Hall of Fame and is a Managing Director of a business consulting firm named Senior Resource Advisors that focuses on providing advice and help to senior management and owners of growing businesses. The company's web site is www.seniorresourceadvisors.com/. Honors: Inducted into U.S. Gymnastics Hall of Fame, (1978) and also Inducted into the U.S. Trampoline and Tumbling Hall of Fame.
Sources: Photos and text courtesy of Mr. Sorenson with competition results courtesy of Jerry Wright, author of Gymnastics Who's Who, 2005. Abie Grossfield also helped vet this bio since he has known Mr. Sorenson for some time. Introduction by Dr. Larry Banner, Web Manager/Owner.