MATTHEI, William "Bill"
Inducted: 1960
Born: Boston, Massachusetts
Bill Matthei is another unheralded name in the history of gymnastics in America, yet his efforts in the early years supporting our sport were credited with reviving what was a declining gymnastic world. Social events had begun to supplant gymnastics in the Turner organization, so his efforts were focused on trying to influence the Turner organizations and the colleges to renew their efforts to field teams.
He strongly believed in the physical and psychological benefits of gymnastics, and, in a sense, was a far-back forerunner of the fitness programs of today.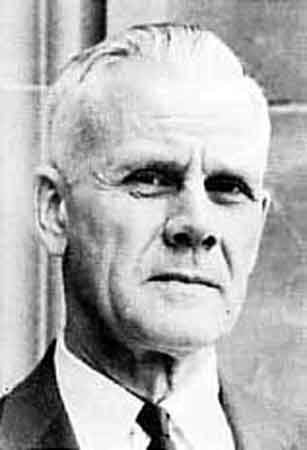 Bill Matthei joined the Boston Turners in 1910 and remained active as a competitor, coach, judge, and promoter for over 60 years.
Education
B.S. @ Normal College, (1925) where he competed and was the team Captain, (1924-'25). He earned graduate degrees at the University of Wisconsin, (1927), Northwestern University, (1939), and Indiana University, (1942).
Coach
Bill began his gymnastics coaching career at Bay View High School in Wisconsin, and as his career progressed, he coached teams to 1 national title, 5 Midwest titles, 13 Milwaukee and 11 Wisconsin State Championships.
Judge
Matthei received his judging certificate and judged in Big Ten meets, (1924-'64). His judging longevity was longer than any judge in any major conference in the U.S.
Honors
Recipient of the Ohio State University Big Ten Coach's Award and the City of Milwaukee and the Milwaukee High School Coaches Awards.
General
Matthei was highly instrumental as being one of the pioneers that kept gymnastics alive in the 1930's and this service plus his coaching expertise dominated his nomination for induction into the U.S. Gymnastic Hall of Fame.
Source: Jerry Wright provided the basic data and photo.