Lifetime Achievement Award: 2009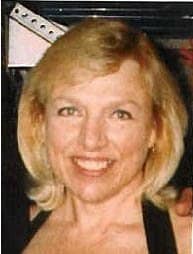 It is extremely rare for an American to be regarded so highly as to be elected to serve on the International Gymnastics Federation (FIG) Technical Committee and Pat Wilson Henderson is one of those rare individuals.
Career Highlights: Pat Henderson Henderson has represented the USA in approximately 30 countries as a coach, judge and teacher. She is a trampoline and tumbling coach extraordinaire as well as a Brevet Judge. From 2001 to 2004 Henderson was a member of the FIG Trampoline Technical Committee and received the FIG Silver Recognition in 2005 for her dedication and service. She served as a trampoline and tumbling judge from 1971 through the 2004 Olympic Games in Athens, Greece. Honors: She is a three-time recipient of the Outstanding Coach of the Year award and Women in Sport award. Henderson opened her first gymnastics facility in 1976 in Tulsa, Okla., and opened Minnesota Twisters in 1984. Coaching Highlights: From 1974 to present, Pat Henderson has had a national qualifier every year, and many of her trampolinests were members of the national team and earned individual titles. Henderson has also produced international competitors – a world age-group medalist, world team members, one world team bronze medalist, two world team gold medalists, and the 2004 Olympic Team alternate. She has been a member of the USA coaching staff, as well as a U.S. World Championships team coach. Education/Family: Henderson received her degree from Metropolitan State University in 1978. She is the mother of two and resides in Bloomington, Minn.
Sources: Data taken from the Minnesota Twisters website: and The Hall of Fame Network at: , collected by 2008-2010 Web Manager Jerry Wright, author of Gymnastics Who's Who-2010. Editing by Dr. Larry Banner, 1993 GHOF Inductee & 1894-2007 Web Manager.