BROWN, Margaret  (1892-1990)
Inducted: 1976
Born: St. Lambert, Quebec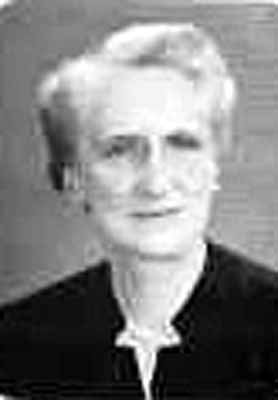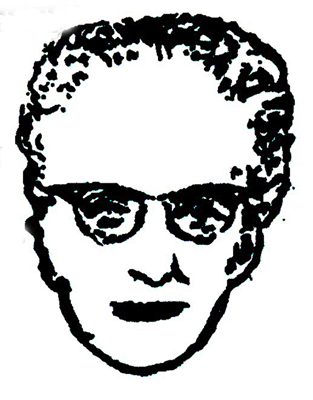 Dr. Margaret Brown appears to have led a highly academic and administrative life, but her work with boys and girls in gymnastics was not well recognized in the gymnastics competitive arena. Physical educators knew her better. However, she was a pioneer in her efforts to establish " . . . women's gymnastics on sound principles of national and international competition." She began her association with gymnastics in the early 1930's. There was no women's committee. The AAU Men's Gymnastic Committee and the American Olympic Committee Gymnastics regulated men and women's gymnastics. Both were composed and controlled entirely by men. The FIG organized the first international Women's Gymnastic Committee in the early '30's, and this committee first assumed the direction of the Olympic competition in Berlin, (1936). Brown was chosen to represent the U.S. as an Olympic Team Manager and World Championship Judge. As a result of the insights she gained in Berlin, she presented her assessments and recommendations in the 1936 American Olympic report as well as to Roy E. Moore, then Chairperson of the American Olympic Gymnastic Committee. Shortly thereafter, a U.S. Women's Technical Committee was established in the U.S., and Dr. Margaret Brown served on this committee with distinction until 1960. Her pioneering efforts to bring about the development of women's gymnastics in the U.S. were fulfilled when, in 1969, she was invited to present the medals and report on the First DGWS National Intercollegiate Gymnastic Championships for women at Springfield College. Her noteworthy efforts resulted in a dream come true.
Dr. Brown probably acquired interest in the world of teaching boy's and girl's gymnastics before or when she began teaching physical education in the Montreal public schools and, in the 1920's, taught in the New Jersey State teacher-training summer school at Newark, NJ and at Rutgers University. Accordingly, when the "Movement Education" era began, Brown wrote a book with Betty Sommers who was a Czech official with ties to rhythmic sport gymnastics, as it was then known. Brown helped Provaznik when she came to his country as did Norma Zabka, 1996 USGHOF Inductee. However, according to A. Bruce Frederick, noted gymnastic  historian,  " . . . she was following in the footsteps of Henry Panzer who founded Panzer College and was a prominent advocate of physical education and advisor to Roy E. Moore and the Olympic Gymnastics Committee. He wanted to establish a normal school (Ecole Normale-a school designed for teaching only). Many of the state teachers' colleges were two-year schools in this design. The Normal School in Indianapolis, for example, trained all of those taking positions in the various Turner societies as well as many physical educators during the first half of the last century. Among these were Henry Schroeder of the NYTV, Henry Smidl who was also a member of the Chicago Sokol and Bud Marquette who trained a number of Olympians." Brown and Panzer were close friends, and had associations with gymnastics people. Bruce writes, "Brown was highly visible at the initial organizational meeting of the USGF, and made early judging contributions to the advancement of gymnastics. She was one of several Canadians making an early impact in American gymnastics. We can't forget the inventor of basketball was on the AAU Gymnastics committee for a number of years. His name was James Naismith hired by Springfield College to teach gymnastics." Olympic Games: Team Manager, Berlin, Germany, (1936); Olympic Official, London, England, (1948) and Helsinki, Finland, (1952). . World Gymnastics Championships: Brown represented the AAU as a delegate, Prague, Czechoslovakia, (1938).  Pan American Games Trials: One of the last times that Dr. Brown participated was as a judge at the Pan American games trials in Florida,   (1959).  Education: B.A. & M.A. at Rutgers & Ph.D. at New York University.  Dr. Brown became Dean of Panzer college of Physical Education and Hygiene in East Orange, N.J. that eventually became a part of Montclair State College and their physical education school is still called Panzer. She became President and a Professor of Education. She retired Professor Emeritus in 1958.  Service: Margaret Brown served as President of the New Jersey Association for Health, Physical Education, Recreation, and Dance in 1948. She also served as President of the New Jersey Association of Colleges and Universities in 1950. Honors: Dr. Brown was inducted into the Citizens Savings Hall's Gymnastic Hall of Fame in recognition of her noteworthy contributions to gymnastics and the U.S. Gymnastics Hall of Fame. Montclair State University provides two scholarships in Brown's name. Friends of Dr. Margaret C. Brown established the Margaret C. Brown Memorial Scholarship upon her death. In honor of Dr. Brown, this scholarship is awarded to a sophomore who is active in providing service to the community. The second is the Margaret C. Brown Award that is presented to an outstanding senior. It is sponsored by H. Krakower. Many were privileged to know Dr. Brown as an outstanding educator known across the country and in other nations as a progressive and creative leader in physical education. Many knew her only as a portrait and a special room for study and quiet social use. It is fitting that this Senior Medal in her name is awarded for professional excellence.
Sources: Thanks are due Ms. Jackie Fie, 1979 GHOF Inductee, for her courteous sharing of original documents dealing with the life and contributions of Dr. Brown. Jerry Wright, author of Who's Who in Gymnastics, 2005, also provide valuable information, as well as , . Line Drawing provided courtesy of A. Bruce Frederick, author of Roots, 3rd Ed. Abie Grossfeld, 1979 HOF Inductee, also contributed valuable information. Introduction, commentary, and formatting by Dr. Larry Banner, Web Manager.