MIKUS, Jim
Inducted: 1984 – Olympic Gold medal team, (1984)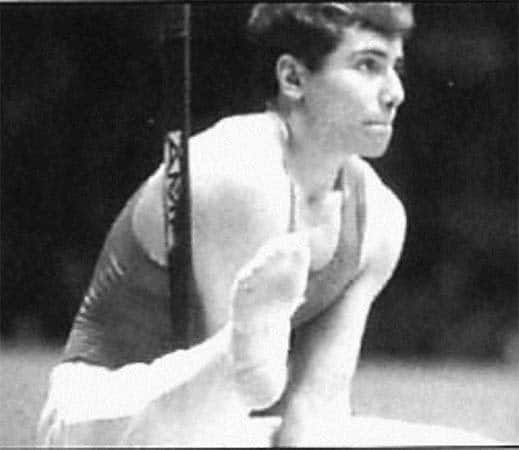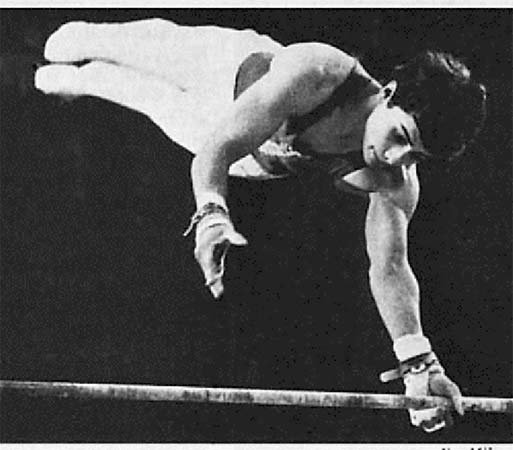 Jim Mikus was named to the USAG Hall of Fame as a result of being an alternate on the 1984 Gold Medal winning U.S. Olympic Team.  This was the first time an American Men's Gymnastics Team had ever won a team gold medal in Olympic gymnastics.
Olympic Games: Gold-Team [A], 1984. The '84 Games were held in Los Angeles, California-USA and were boycotted by the USSR and other Eastern Block teams more in retaliation for the USA boycott of the 1980 Games in Moscow due to Soviet intervention in Afghanistan than for complicated political reasons. As a result, over a 1000 amateur athletes around the world missed the window of opportunity that arrives once every four years to be center stage in the world's greatest athletic theater. The entire period appears to suggest that while everything changes, everything stays the same. Jim Mikus matriculated to the University of Nebraska where he became an integral part of the championship teams that existed during his time at the university. NCAA Championships: Gold-Team, (1981, '82, and '83), Bronze-HB, (1983), He was a 6-time All American. Big Eight Championships: Gold-PB, (1984). USGF Championships: Gold-Vault (1982), Silver-FX, Bronze-HB, (1984). Mikus has been unavailable for comment or to share additional information, so if you are able to expand this biography, please use the "Contact" link to advise us of additional information. Be sure to use your name and where you may be reached.
Source: Jerry Wright, author of Gymnastics Who's Who, 2005, who also provided data and photos. Introduction, commentary, and formatting by Dr. Larry Banner, Web Manager.