Inducted: 1993 Born: Chicago, April 8, 1927, Chicago, Illinois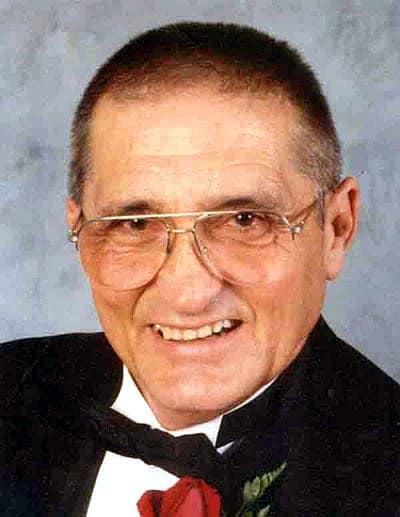 Seems hard to believe that there could be more disappointment than that suffered by the USA boycott of the Olympics in Moscow, 1980, but Irvin Bedard had to be very disappointed after finishing 1st in the Olympic Trials Tumbling event thus making the team only to have the event cancelled in the Olympic Games in 1948. The consensus at the time was that Irv was the best tumbler in the world with his flawless triple twisting layout back and double twisting front somersaults.  His father, Dell, was affected, also. He had coached his son from an early age.  Irv feels he owes all his accomplishments to a super father who was also his best friend.
Central AAU Championships: Gold-12 Total; Chicago City Gymnastics Championships: Gold-Tu, (1942, '43, '44, '45). Big Ten Championships: Gold-Tu, two at Illinois University, Navy Pier, & Gold-Tu, two at U. of Illinois, Champaigne. NCAA Championships: Gold-four total at above schools immediately after his discharge from military service. Big Ten Championships: Gold-Tu twice. Even with a disappointment that would have taken lesser men out of the sport forever, Bedard continued.  He had won several National Championships in tumbling, four or five, he isn't sure.  He continued helping young boys with their tumbling and judged boy's gymnastics for some time.  He switched to judging girl's gymnastics in 1977 and continues to judge local competitions to this day. Education: Lanetech HS, Chicago, (1945); B.S, U. of Illinois Graduate School, (1952); Honors: Helms Award winner; Founder of and 1st Inductee in the Illinois HS Boy's Gymnastic Coaches Association Hall of Fame; Several times Catholic Athlete of the Year Award, U. of Illinois Hall of Fame & Athlete of the year, (circa 1951-'52) awarded by Jim Thorpe, U. of Illinois, Navy Pier Hall of Fame; Inducted into the World Acrobatic Society's Gallery of Honor in five categories, (2003). Personal: Founder and 1st President of Illinois HS Coaches' Association as well as the National Coaches Association; Produced a loop film series for Encyclopedia Britannica; Won the Chicago City Diving Championship four times during high school; Irv also was a 125 lb. Class boxing champion while at Navy Pier, Chicago; Served in the U.S. Army Infantry, (1945-'47); Shortly after graduating from Illinois, he toured for 13 months with the original Harlem Globetrotters performing a 1/2 time tumbling and trampoline act; Completed his career teaching physical education and gymnastics for 40 years at Leyden HS in Northlake, Illinois. Family: m. Gail Bussa. Three boys.  Two granddaughters. One grandson.
Sources: Bedard's resume and interviews with Irv and his wife, Gail. Introduction, commentary, and formatting by Larry Banner, Web Manager.