SMIDL, Henry  (1894-1985)
Inducted: 1960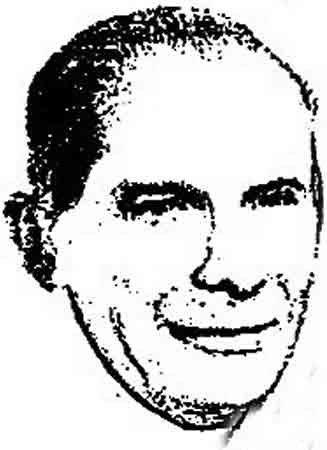 Henry Smidl was a Czech-American from the West Side of Chicago almost single-handedly introduced gymnastics to Illinois high schools. Gymnastics originated in America almost exclusively as an ethnic sport practiced by Czechs and Slovaks in Sokol Clubs and by Germans in Turner Halls. In 1924, Smidl, who was teaching on the South Side (Chicago), persuaded the (Public) School League to sponsor a team championship in gymnastics. This was the Genesis of high school gymnastics in Illinois, and it has been developing ever since.
National Sokol Championships: Gold-AA, (1916-1927). Smidl won 11 straight AA Sokol Championships competing for Sokol Chicago at 24th and Kedzie. He was truly a competitor. Sokol World Championships: Gold-American Sokol Gymnastics Team, Prague, (1920 & '26). Note: The World Gymnastics Championships as we know them were cancelled in 1915 and did not resume until 1922 in Ljubljana, Yugoslavia due to WWI. Coaching: Smidl began teaching at Englewood High School in Chicago's South Side where he developed an intramural gymnastics program. He recruited two additional high schools, Harrison High and Lane Tech to form teams, and the competition began. Harrison HS was located in a West Side Czech neighborhood, and many of its students belonged to Sokol Chicago where Smidl also instructed gymnastics. In 1925, Smidl moved to Lindblom, where he proceeded to create a gymnastics dynasty. Interrupted only by a three-year stay at Gage park high in the early 1940's, Smidl's teams won 49 high school championships before his retirement in the 1950's. At some point in his career, he became Chairperson of Lindblom High School's Athletic Department and became the first to arrange for all gymnasts to take their physical education class during the last period of the day thus giving them an extra hour of training. Chicago High School Gymnastic Championships: Gold-Team, (1924-'39 & 1945-'54). The Old Days: The Public League system of competition was different from the system we know today. The Chicago schools had three levels of competition in which points could be scored. The levels were novice, intermediate, and championship. This helps account for Smidl winning so many championships. He put equal emphasis on all three levels. Some rival coaches just focused on the championship level. During his work in Chicago, he produced one of the most expert gymnasts ever to come out of Illinois schools, Bill Roetzheim, who was a Turner product. (See USGHOF Bio.) Roetzheim took the Public League title with unheard of high scores, and he helped regain the team championship for Lindblom HS from Senn HS. Roetzheim later participated in two Olympic Games and won multiple championships in both national NCAA and AAU competitions. Honors: Smidl received the AAU Award for Outstanding Coach, (1957) and received the Honor Coach Award, (1964). The first Honor Coach Award of the C.G.A. was presented in l954. This award is given annually to a member-coach of twenty-five years or more who has gained the admiration of his coaching associates. The award reads as follows: "In recognition of his service in coaching and developing gymnastics for over twenty-five years. He has gained the respect of his associates in the gymnastics world by his inspiring example and accomplishments." The Honor Coach Award Committee selects the recipient of this award each year by secret ballot. The chairman presents this, the most prestigious of all gymnastics coaches' awards, at the annual spring meeting. Smidl was one of the few high school coaches to be so honored.
Source: Jerry Wright, author of Gymnastics Who's Who, 2005 provided data and A. Bruce Frederick, author or Roots of American Gymnastics, 3rd Ed. provided Line Drawing and additional information. Additional information courtesy of and . Introduction, commentary, and formatting by Dr. Larry Banner, Web Manager.