DUNN, Hubert "Hubie"
Inducted: 1973 Born: November 01, 1921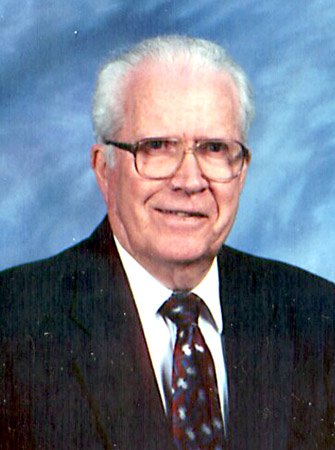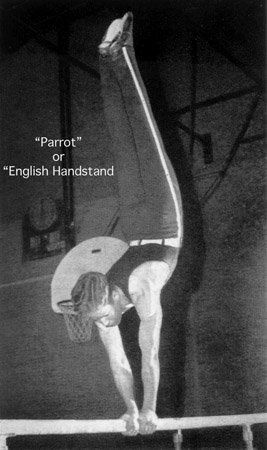 Dr. Hubert Dunn is the "Father of Collegiate Gymnastics" in the state of Washington, and his influence had to be felt throughout the Northwest. He was a gymnast, a gymnastics coach of champions, a professor, and a U.S. Naval Officer. He also contributed to our sport with his gymnastics writings.  Hubie is a recipient of the Honor Coach Award, a testament that he was one of a generation of individuals who helped force the next generation of coaches, athletes, and judges to be better than they might have been had not Hubie Dunn helped set the bar higher.
Gymnastic Competitor: Hubie Dunn competed at So. Illinois University, (So. Illinois Normal U. at the time) where he earned four varsity letters in gymnastics and was captain of the 1942-'43 team that was cited as the top team in the Midwest that year. During his senior year he won six individual championships in open competition: Ozark Association AAU Championships: Gold-TU & LH; Silver-FR, St. Louis, MO, (1943). Central Association AAU Championships: Gold-LH; Bronze-PB & TU, Chicago, IL, (1943). Midwest Invitational Gymnastics Championships: Gold-PB & TU, Bloomington, IN, (1943). Northwest Gymnastics Society Championships: Gold-AA, Silver-PB, Minneapolis, MN, (1943). He was recognized as one of the top college gymnasts in 1942-1943 and one of seven college gymnasts pictorially featured in the 1944 edition of the AAU Handbook. Education: B.S., So. Illinois U.; M.S. Washington State U., & Ph.D., University of Illinois.  Coaching: Hubie Dunn was Head Gymnastics Coach at Washington State U., (1947-'62) where he not only coached but directed over 150 gymnastic clinics and exhibitions throughout the state of Washington, primarily, but also some in Montana, Oregon, and Idaho. The annual "Spring Exhibition Tour" of his gymnastics teams to present programs in the schools and at civic functions became widely acclaimed. In addition to universities in the Pacific Northwest area, his teams successfully competed against USC, UCLA, UC, Berkeley, Stanford, and San Jose St. U. In 1955, Dunn established the Pacific Northwest College Gymnastics Championships, and two years later, he founded and annually directed thereafter the Washington State High School Gymnastics championships. His teams won three Pacific Northwest College Championships, (1955, '57, & '58) and three Pacific Northwest AAU Championships, (1952, '54, & '55). Dunn's gymnasts garnered 48 individual honors in these meets and several went on to place in NCAA Championships. During his 15 years at WSU, four of his teams went undefeated, and his coaching record showed a winning percentage of .702. His teams participated in the first college gymnastics meet held in the states of Washington, Idaho, Oregon, and Montana. Military Service:  Hubie was in the U.S. Navy from April 1943 until January 1946. He served on the Destroyer USS Shubrick as a Communications Officer, and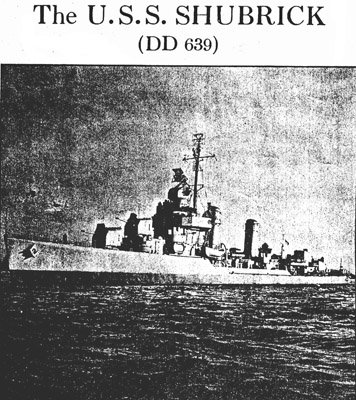 as Jr. Officer of the Deck during battle, including the "D-Day" invasion of Northern France where the Shubrick participated in the shore bombardment of the beaches, June 6, 1944. On June 23rd, the Shubrick was ordered to approach and patrol the port of Cherbourg to draw fire so enemy batteries could be plotted on a map. It was unknown whether the enemy was manning the heavy guns at Cherbourg, so, in effect, the USS Shubrick, was undertaking what could and did turn out to be a dangerous mission. The unit was within about 1000 yards of the bunkers at which point the ship began taking heavy fire from the large enemy shore guns. Hubie was taking bearings on the gun flashes, and the information was radioed to headquarters, eventually leading to the demise of the Cherbourg guns. The Shubrick and PT boats, mission accomplished, departed the port area straddled by incoming heavy ordinance until they had steamed some 33,000 yards from the enemy gun emplacements. Later, on August 15th, the Shubrick participated in the invasion of Southern France. Back to civilian life, Hubie served as the Chair of the Advisory Committee, Reserve Officers Training Corp. at Northern Illinois University, directly responsible to the President, (1968-'78). He received a "Certificate of Achievement" presented by the U.S. Fifth Army, (1973), a "Patriotic Civilian Service Award," Dep't. of Army, (1979), and a "Commander's Award for Public Service" from the Dept. of Army, (1989). Moving On: In 1962, Dr. Dunn accepted a position as Associate Professor of Physical Education at Northern Illinois University (NIU), DeKalb. Along with his teaching assignments, Dunn coached the NIU gymnastic team for the next 10 years fielding eight winning teams during his tenure as Head Coach. Honors: Selected by his coaching peers as the "Outstanding Coach of the Western Region of the United States", (1962); Received an "Excellence in Teaching Award" presented annually to three faculty members from a total faculty of 1,400, (1968); Served as President of the National Association of Collegiate Gymnastic Coaches (NACGC), (1967 & 1968); Received the "Honor Coach Award" presented by the NACGC and considered the most prestigious of all gymnastics coaches' awards, (1981); Inducted into the NIU Athletics Hall of Fame, (1997); Twice received the "Outstanding Service Award" presented by the NACGC, (1968 & 1981); Dunn's biography is included in Who's Who in Gymnastics, (1973 & 1978 editions); Inducted into the U.S.A.G. Washington Gymnastics Hall of Fame, (2004); Inducted into Washington State University Athletic Hall of Fame, (2006). Personal: Dr. Hurbert Dunn was promoted to the rank of Professor at NIU in 1968 and retired in 1986. He resides at 129 Regal Dr., DeKalb, IL, 60115. Family: Married fifty-one years to Mary Loftus (d). Children & Grandchildren: Patricia Maveus (Jon & Kara), Catherine Johannsen (Carrie & Marc), Barbara Holtz (Nicholas & Jacqualine), Daniel Dunn (Delaney and Riley), and David Dunn (d), Ross. Great Grandchildren: Justin, Andres and Kevin Maveus.
Sources: Interviews and written data provided courtesy of Hubert Dunn plus contributions by Jerry Wright, author of Who's Who in Gymnastics, 2005, and A. Bruce Frederick, author of Roots, the 3rd Edition to be released early 2006. Introduction, commentary, and formatting by Dr. Larry Banner, Web Manager.