KANIS, Franz  "Frank"
Inducted: 1960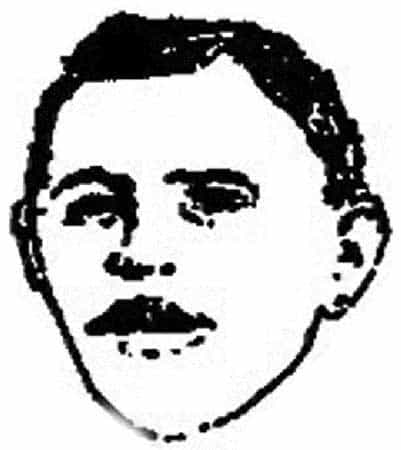 Very little information has survived most of our early gymnastic greats, but, by the inductive process of thinking, we may speculate with a high degree of probability that he continued to teach/coach gymnastics at the Newark Turnverein after retiring from competition. He may have held other positions or jobs, but the gym was open evenings and week ends. The young and the old probably learned a bit of gymnastics from Franz Kanis, and the next group of champions like Hol, Oszy, Rottman, and Kriz were probably watching carefully to see just how good they had to be.
National AAU Championships; Gold-AA & HB, (1913); Gold-AA, HB, PB, PH, & V, (1914); Gold-AA, HB, PB, & PH, (1915). Franz Kanis amassed eleven Gold Medals on every event except FX in the course of three years of national competition. Local meet results for these years are difficult and may have been lost to time; however, there is evidence to suggest that Franz Kanis did win other competitions competing for the Newark, NJ, Turnverein. New York Metropolitan Senior AAU Championships: Gold-AA, HB & V, (1915). The probability is high that Kanis was competing for the Newark, NJ Turnverein (Newark TV) when the team won Gold at the first National AAU meet to award medals for team scoring, (1914). The Newark team followed that victory in 1915 at a time when Kanis was still competing. Coach: Kanis was the Head Coach of the 1932 U.S. Olympic Team in Los Angeles.
Sources: Jerry Wright, author of Gymnastics Who's Who, 2005 with Line Drawing courtesy of A. Bruce Frederick, author of Roots of American Gymnastics, 3rd Ed. and  records contained in the 2003-2004 USAG Media Guide. Introduction and formatting by Dr. Larry Banner, Web Manager.