SCHWEYER, Audrey
Inducted: 2000
Born: Allentown, Pennsylvania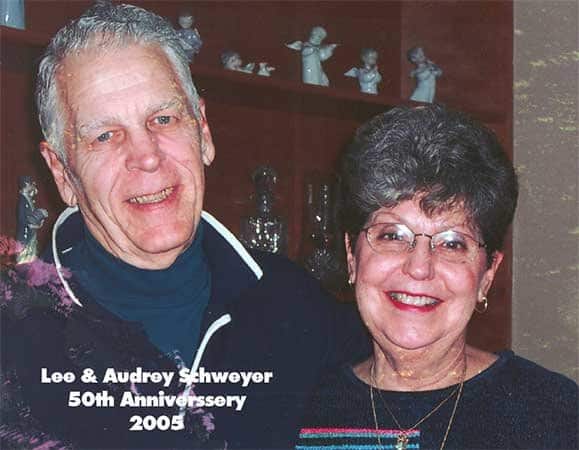 Audrey Schweyer became interested in the world of gymnastics via providing dance instruction at a local gymnastic club. In 1968 she began judging at local, high school, AAU, collegiate, and USGF competitions.
Through hard work and study, Audrey became a distinguished judge and contributed greatly to the development of the sport of gymnastics in America.
She has judged at the highest levels of elite gymnastics. We owe her a debt of gratitude since this writer competed at a time when it was every nation and the gymnasts who represented them had no well-designed program for fair and equitable judging.
Audrey Schweyer helped change judging so that more athletes who perform well win medals and those who do not perform as well do not stand on the winner's podium as much as history tells us they used to be able to do.
Contributions
Elected member of the USAG Women's Technical Committee, (1973); Served as National Elite Technical Committee Chairperson; Served as Technical Chairperson-Region VII; Elected to the position of the Pennsylvania State Chairperson; Served as Assistant Chairperson of the USAG WTC.
Judge
Schweyer is the first American judge to earn "expert" status, (See Honors).
Olympic Games: Judge-Los Angeles, California-USA, (1984); STC Expert Judge-Barcelona, Spain, (1992); Expert Judge-Atlanta, Georgia-USA, (1996).
World Championships: Ms. Schweyer served as a Judge, Control Panel Expert, at eight World Championship competitions.
USAG Championships: Ms. Schweyer served as Judge, Head Judge, Technical Director, or on the video review panel since the inception of these championships through to 2005.
World Cup Championships: Judge-China.
American Cup Championships: Schweyer served as a Judge, Technical Official, or STC at 25 American Cup Championships.
Honors
Recipient of the USAG Service Award; Awarded FIG Honorary Brevet/Diploma that recognizes an individual's length of service, dedication to the sport, and general contributions through the years. The Honorary Award is based on the following: " . . . in recognition of long term contribution and dedication as an International Judge at the World level."
The criteria for the Judges Honorary Diploma are 5 Brevet cycles and 8 FIG competitions. The FIG competitions are: Olympic Games, World Championships, and World Cup Finals. Ms. Schweyer was the first American woman to earn "Expert" status as a national and international judge.
She was chosen to represent the U.S. at five Intercontinental Brevet Courses and two Continental Brevet Courses. Served as Assistant Director/Lecturer at five National Brevet courses; Served as Assistant Director/Teacher at all Junior Olympics National Judges courses.
General
Audrey Schweyer has taught and lectured within the world of gymnastics presenting at numerous judges' courses at the national and international levels. She has also been a featured speaker at various coaching seminars as well as a staff member at training camps for our national teams.
Family
(m) Lee Schweyer, husband of 51 years, (2007). Children: Gary, who is a middle school teacher & Jane, who is a Human Resource Manager for a Philadelphia Company.
Grandchildren: Sarah, 19, is a dance major at DeSalles University, Adam, 17, is an honor student in high school, (2007), & Megan, 12, is also an honor student in middle school, an award winning dancer & Level 8 gymnast.
Sources: Correspondence with Ms. Schweyer plus data provided by Jerry Wright, author of Gymnastics Who's Who, 2005. Look for an updated edition due in 2010. Photo courtesy of Ms. Schweyer. Introduction by Jerry Wright with commentary and formatting by Dr. Larry Banner, Web Manager.