PICKER, ADOLPH
Inducted: 1960
Born: Germany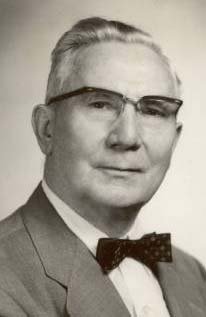 Getting Started
In Germany, Adolph Picker was well known as an outstanding gymnast.  He came to the U.S.A. from Germany at the age of 22.
Education/Coaching
Picker enrolled at the famous Normal College A.G.U., (1907) and served as an instructor at the Newark, New Jersey Turnverein during the summers. After receiving his diploma for Normal College he obtained a medical degree in Chicago, at the same time instructing at the Aurora Turners.  He then returned to Baltimore and served in the Physical Education Department of the Baltimore schools.
Later, for a short time, he served in the same capacity in Cincinnati.  Also, when he returned to Baltimore he set up a private medical practice, but continued his interest in gymnastics. This interest saw him helping at the U.S. Naval Academy as early as 1910 as well as gymnastics meets in other areas in the East and he continued this pattern for over 50 years.
Contributor
Dr. Picker was one of several Vice-Chairmen of the NAAU from 1923 until at least 1954, representing the South Atlantic AAU Association, and the Baltimore Turners. He continued to represent the Baltimore, Maryland Association until at least 1965. Picker was a member of the U.S. Men's Olympic Gymnastics Committee, (1956-circa 1960).
Judge
Adolph was also a highly regarded judge for over 50 years. One document has been discovered that indicated that Mr. Picker was one of the judges at the 1952 U.S. Men's Olympic Team Trials, thus verifying his expertise in this area.
Honors
Received the Veterans Award from the AAU for his half-century of service, (1961); Inducted into the second class of inductees into the Helms Gymnastics Hall of Fame (now called USAG Hall of Fame).
Sources: American Turners Turner Topics, Jan/Feb., (1962). Data provided by Jerry Wright, author of Gymnastics Who's Who, 2005. Jerry also provided the Picker photo. Introduction and formatting by Dr. Larry Banner, Web Manager.