HENNIG, Edward "Ed"  (1880-1960)
Inducted: 1989
Born: Cleveland, OH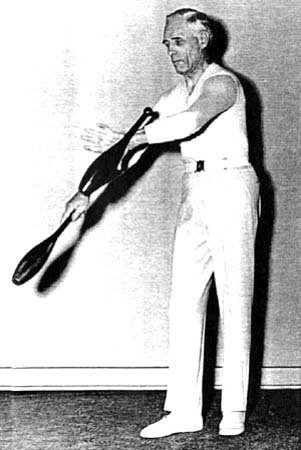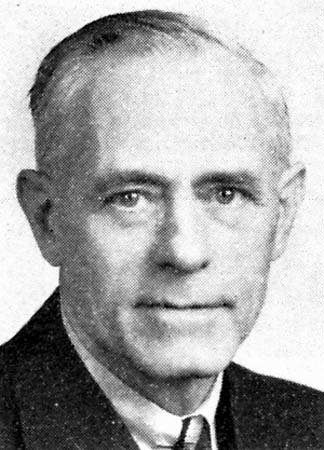 Edward Hennig has been a called a gymnastic geriatric marvel. Without a doubt, he had the longest competitive career of any gymnast to date. He was the oldest candidate ever for the Sullivan Award as the nation's outstanding amateur athlete. He finished third in the voting.  It is difficult to imagine training and competing for over 60 years. Ed re-defines the rare combination of desire, strength of conviction, and durability, especially considering the unnerving threat of serious injury that comes with the nature of our sport. All who compete today should marvel at the tenacity and strength of character of this gymnastic forefather.
Getting Started: Ed Henning began his training in the gym with Indian Clubs on the advice of his doctor since he was a sickly youth. He was a member of the Cleveland Germania Turn Verein where he soon took up learning the skills of additional events.  Olympic Games: Gold-HB & IC [T], St. Louis, MO., (1904). AAU National Championships: Gold-HB, (1911); Hennig continued competing in the IC event beyond his 30th birthday, and he won the National Club Swinging Championship 13 times. His last championship was won when he was 71 years old, just nine years before his death. Personal: Ed was an engineer by profession and designed dry dock cranes for navy yards.
Sources: Primary research by Jerry Wright, author of Gymnastics Who's Who, 2005, USA Gymnastics 2003-2004 Media Guide, A. Bruce Frederick, author of Roots, 3rd Ed. and Abie Grossfeld, 1979 GHOF Inductee. Introduction, commentary, and formatting by Dr. Larry Banner, Web Manager.