UNSER, Bernard (1900-1983)
Inducted: 1977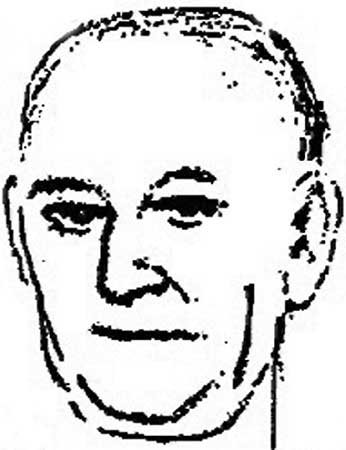 Bernard Unser graduated from the Normal College, A.G.U. in 1928. He immediately began a long and successful coaching career with the Turner organization and the city of New York.
Coach
Unser began his coaching career as the German-born Coach of the famed Bronx branch of the American Turners. His first coaching assignment was at the New York Bronx Turners (Deutsch Amerikanisher Turnverein-later called the Bronx Turners). One of his most talented protégés was Ed Scrobe (USGHOF Inductee, 1980), who was a U.S. Olympic gymnast in 1948 and 1952.
After leaving the Bronx Turners in the fall of 1952, Unser was engaged by the City of New York as playground director, being placed in charge of the gymnasium. It was there that he coached for 13 years.
One of his star pupils in that capacity was John Crosby (USGHOF Inductee, 1998), who was a member of the 1972 U.S. Olympic Team in Munich, Germany.  In an international competition in Moscow (1973), Crosby won a gold medal in FX. At the time, Crosby was training under Coach Abie Grossfeld, (USGHOF Inductee, 1979).
Another pupil of Unser's was Joe Goldenberg, who was National AAU Rings champion in 1936, 1939, 1940 and 1941. In addition to his Turner and New York City coaching Unser tutored gymnasts in various Catholic High Schools for 25 years.
Judge
Records indicate that Mr. Unser was a judge at the 1952 U.S. Olympic Trials, suggesting that he was a learned and respected judge of men's gymnastics in the U.S. Mrs. Erna Wachtel, (USGHOF Inductee, 1974) chairperson of the U.S. AAU Women's Committee, indicated in a 1954 "Turner Topics" article that "Mr. Unser coached his women gymnasts 3 days a week."
Honors
Mr. Unser was awarded Honorary Life Membership in the American Turners.
Sources: Research completed by Jerry Wright, author of Gymnastics Who's Who, 2005 with the Line Drawing of Unser courtesy of A. Bruce Frederick, author of Roots of American Gymnastics, 3rd Ed. Introduction and formatting by Dr. Larry Banner, Web Manager.