ROSSI, Anthony  "Tony"
1917 -2011
Inducted: 1974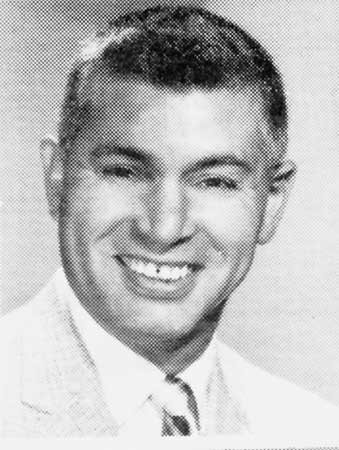 Tony Rossi was inducted into the U.S. Gymnastics Hall of Fame due to his superb coaching of the gymnastic team at Colorado State College now the University of Northern Colorado. Not only was he a faculty member teaching classes, but he also served as the team's trainer. He was in the gym and teaching classes for 34 years, 1949-1983.
Several top gymnasts made it a point to train under Coach Rossi and went on to national and international teams. While not a household name across the nation, Tony Rossi had a major impact in the development of gymnastics in the West and across the America.
Military Service/Background
Tony Rossi served in the military where he was captured and made a prisoner-of war. During his confinement, he created a confinement gymnastics program successfully designed to keep his fellow prisoners physically strong and mentally alert.
His and other POW's success in the camp increased the probability that he would find another outlet for gymnastics success. After returning home, Rossi accepted the gymnastics coaching position at Colorado State College.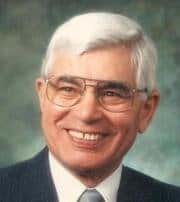 This position appears to verify the Skinnerian projection that success at something increases the chances of being replicated in the future. Rossi was Don Robinson's college coach who, in turn, successfully coached others who eventually matriculated to Rossi's teams; e.g., Courtney Willis continued the tradition by coaching at a small high school in the mountains and recommended promising gymnasts to Rossi.
Willis also judged in the area and is currently a Physics Professor at the University of Northern Colorado. Willis writes that both Rossi and Robinson " . . . made a profound difference here in the West." Honors: Rossi was named the U.S. Olympic Committee's "Trainer of the Year," (1954), and he was inducted into the University of Northern Colorado's Athletic Hall of Fame, (1995).
Service: Tony Rossi served on the U.S. Olympic Committee, (1956-'60), a position that allowed him to express his ideas at the national level therefore helping the expansion of gymnastics in the U.S., especially the college ranks.
Sources: Jerry Wright, author of Gymnastics Who's Who, 2010, provided data and photo of Rossi. Thanks also to Courtney Willis for vetting Rossi's biography and providing Rossi's photo. Introduction and formatting by Dr. Larry Banner, Web Manager.