STEFFEN, Otto
Inducted: 1994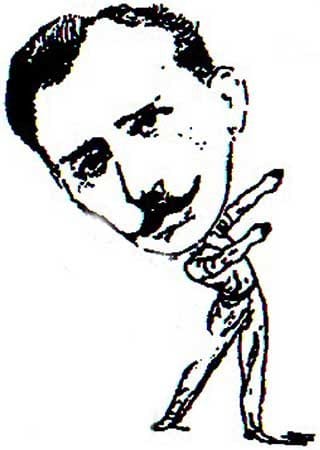 Otto Steffen is another athlete who had to be beat to lose; that is, his opponents had to rely on their own skill rather than thinking about winning because Steffen would slip or fall. His reputation was that he just didn't miss, and we should all relate to that. Keep in mind that he was competing at the turn of the century, and gymnastics was very different from what we know today; so, a gymnast had to be master of all.  And Otto Steffen was a Master at how he performed and how he contributed to the development of our sport.
National AAU Championships: Gold-PB (1897); Gold-AA, PH, PB, Bronze-HB, (1898); Gold-AA, V, PB, (1899); Gold AA, PB, (1900). Otto Steffen was a nine-time national champion in the very early days of the sport. He competed for the famous New York Turnverein where he remained a working member for over 50 years. Obviously, he was nationally prominent in the world of gymnastics and the Turner organization from 1897 through 1904. Olympic Games: Silver-Team, 6th AA, 6th Combined 3 events, St. Louis, Missouri, (1904).
Sources: Jerry Wright, author of Gymnastics Who's Who, 2005provided competition data and A. Bruce Frederick provided the Line Drawing from his book, Roots of American Gymnastics, 3rd Ed. Introduction and formatting by Dr. Larry Banner, Web Manager.