WEISS, Gregor "Greg"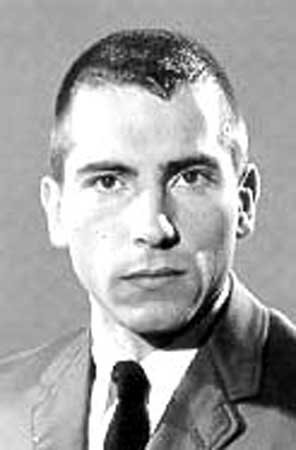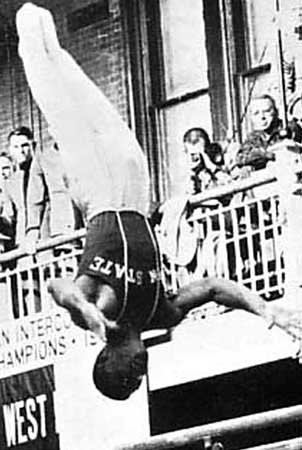 Greg Weiss was a teammate of mine in the Tokyo Olympic Games. He was a hard worker, and possessed true artistic talent. He competed for Penn State U. during his college years and learned quickly. He coached at the USAFA for a while before starting his teaching career. The Weiss family has accomplished much in the world of sports, and I trust you will enjoy reading about them.
Olympic Games: Team member, Tokyo, Japan, (1964). World Championships: Team member, Dortmund, Germany, (1966). Pan American Games: Gold-Team & PH, Silver-PB & V [T], (1959). AAU Championships: Silver-AA, Bronze-HB, Gold-PH, (1963),  Silver-AA, Silver-PB, Silver-PH, (1964), Gold-PB (T), (1966); USAG Championship:  Silver-AA, PH, Bronze-PB, HB, (1966); NCAA Championships: Silver-PB, Bronze-AA, (1960); Gold-AA, Bronze-SR & PB, (1961). ECAC/EIGL Championships: Gold-AA & PB, Silver-HB, (1960); Gold-AA, SR, V & PB, (1961); Gold-AA, PB, SR, & PH, Silver-HB, (1962). Education: B.S. from Penn State University. Professional: Professor of Marketing for 30 years at Prince George College. Greg used his entrepreneurial skills to become owner/manager of two Gold's Gyms and an Aerobic Centers. Honors: Named "Employer of the Week" in Fairfax, Virginia-USA, and won the Mr. Virginia, Masters Bodybuilding Award. Family: (M). Children: Genna who earned a place on the U.S. National Diving Team, Gerami who was a member of the U.S. National Figure Skating Team, and Michael who became an Olympian for the U.S., competed in over 90 international figure skating competitions and placed in the top three at least 90% of the time. Grandchildren: Annie Mae and Christopher Weiss and Summer and Shane Clayton.
Sources: Personal experience as Greg's teammate, competition data from Olympic, World Championship, Pan American Games, NCAA Championships, and ECAD/EIGL official records as well as . Photos courtesy of Jerry Wright, author of Gymnastics Who's Who, 2005. Introduction and formatting by Dr. Larry Banner, Web Manager.