Inducted: 2002 Born: August 22, 1938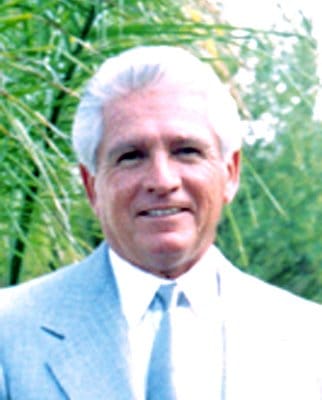 George Beckstead contributed to the development of gymnastics in the U.S. in many significant ways.  George was selected by his USAG peers after many years of service to the sport as a contestant, coach, and judge at local, regional, national, and international levels. As a youth, there were numerous occasions when he would be a judge at a meet in which I participated.  He, like many other judges, would often offer some positive suggestions after the competition. His suggestions always bore fruit.
Competition Career: George began gymnastics in high school in San Pedro, CA.  He competed at Cal. St. U., Long Beach under Ken Bartlett, Head Coach, and was team captain, (1959 & 1961); CCAA Gold-R, (1960-'61); CCAA Championships: Gold-SR, (1960 & '61). Education: B.S. & M.S., Cal St., Long Beach. Coaching: George coached Westminster HS to a CIF title, (1969); He also coached Golden West Community College to a conference title, (1971). Judging: During his career, George was a U.S. Pan American representative and in charge of the National Jr. Olympic Program. George Beckstead was a long time brevet judge, (1979-P) with assignments at four Olympic Games including serving as Men's Technical Director, Atlanta, GA, USA, (1996), and 11 World Championships.  He was a member of the prestigious FIG Men's Technical Committee for eight years. Through the years, he judged hundreds of high school and college duel meets and championships and dozens of conference and national collegiate meets. Personal:  Beckstead retired from teaching and coaching in 1998 after 38 years in the Southern California school systems. Honors: USA Gymnastic Hall of Fame, (2002); Honorary Judging Diploma from the International Gymnastics Federation. Judges Hall of Fame, (1992).
Sources: Courtesy of Jerry Wright, author of Gymnastics Who's Who, 2005, and Jack Beckner, 1976 HOF Honoree. Introduction, commentary, and formatting by Larry Banner , Web Manager.