BAGIU, Mihai
Inducted: 2004
Born: April 10, 1971, Timisoara, Romania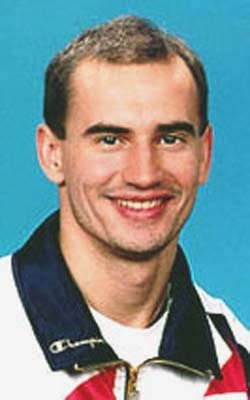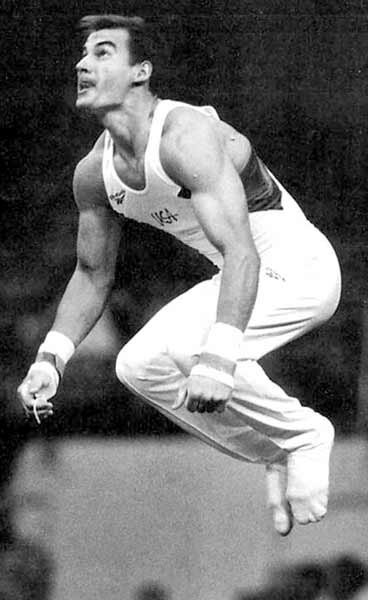 Mihai was a solid performer under pressure competing as a three-time World Championship Team member.  He helped the USA team by scoring well in the six events of international competition especially PH, his favorite event.  He competed for the SCATS, a private club in Huntington Beach, CA and later trained at the Gold Cup Club (Coach-Ed Burch) in Albuquerque, NM.
Olympic Games: Team member, Atlanta, GA-USA, (1996). World Championships: Team member, Brisbane, Australia – Individual Event, (1994); Team CompetitionTeam-9th, Dortmund, Germany, (1994); Team Competition-Team 9th, PH-5th [T], Sabae, Japan, (1995). Pan American Games: Gold-Team, Silver-PH, 8th AA, Mar del Plat, Argentina, (1995). National & International Competitions: Three time competitor in the Coca-Cola National Championships, 7th AA, Salt Lake City, Utah, (1993); Gold-PH, Silver-PB, Bronze-HB, & 5th AA, Nashville, TN, (1994); Silver-AA, 4th HB, 6th PH, New Orleans, LA; Trofeu International Championships, Silver-PH, 5th FX [T] & PB [T], 6th AA & V, 7th HB & R, Barcelona, Spain, (1993); Mihai competed for the US in three Budget Rent a Car Invitational competitions, USA vs. Romania, Silver-Team & AA, Worchester, MA-USA, (1994), USA vs. France, Silver-Team, 5th AA, San Jose, CA-USA, (1995), & Gold-Team, Miami, FL, (1996); U.S. Olympic Festival, Gold-PB & HB, 4th– Team & FX [T], 8th AA, St. Louis, MO, (1994);  McDonald's American Cup, Gold-PH, 7th AA, Seattle, WA-USA, (1995); Atlanta Gymnastics Invitational, Atlanta, FA, (1995). Honors/Awards: Hilton BounceBack Award due to his quick rise to national status. General: Bagiu started gymnastics in Romania at the age of five.  He came to the U.S. in 1989 with his family and made his first national team while training at SCATS Gymnastics in Huntington Beach, CA. He relocated to Albuquerque, New Mexico in 1992 to train for the Atlanta Olympics with Coach Ed Burch at Gold Cup Gymnastics. Mihai currently resides in Littleton, Colorado. He co-owns MB2 Appraisal consultants, LLC with his brother, Mitch, and is a certified personal fitness counselor with the Aerobics and Fitness Association of America (AFAA). Family: m. Kristin McNamara, former SCATS gymnast. Four children.
Sources: Bagiu's personal resume and the generosity of Jerry Wright author of Gymnastics Who's Who, 2005. Introduction, commentary, and formatting by Larry Banner, Web Manager.