BERRY, Glenn (1906-1996)
Inducted: 1988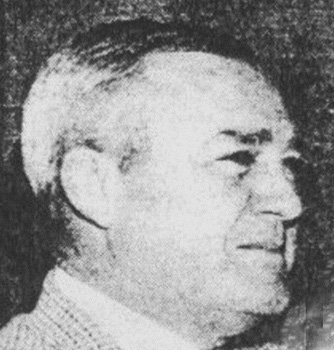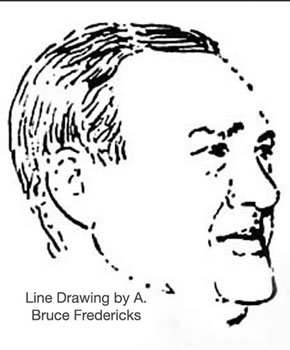 It's not for sure that Glenn Berry was at every gymnastic meet in which I competed as a youth in high school and college, and it is sure that he was at most of them.  He would judge an event and at its conclusion whisper a hint of encouragement or bit of gymnastic routine wisdom to individual athletes.  I feel fortunate to have acquired some of his attention since his advice became more and more helpful as the years passed. 
Glenn Berry was the last survivor of the 1928 U.S. Gymnastic Team that competed in Amsterdam, Netherlands. Berry experienced the uniqueness of the 1928 Olympics in Amsterdam since women participated in track and field events, wearing shorts, something considered very "progressive" at the time.  Their appearance raised a storm of opposition from anti-feminist organizations who among other things argued that the huge effort required in Olympic competition resulted in early ageing. After the finals of the 800 m. event, and after the fact that many of the female athletes fainted after finishing, the event was banned until its reappearance in the Olympics of 1960.  Also, the German teams were back for the first time since their disbarment for "military aggressiveness" during WWI.  In addition, General Douglas MacArthur was Chief of the American Olympic Committee in Amsterdam.  Berry continued his gymnastics by founding the UCLA gymnastics program serving as coach and competitor.  After two years at UCLA, Glenn transferred to UC Berkeley earning a degree in engineering. Later, he was honored by his induction into the University of California, Berkeley sports Hall of Fame.  Later, he served as a teacher, judged at high school and college meets as well as Los Angeles area AAU competitions and invitational competitions, and continued to coach in various positions for 41 years.
Sources: Courtesy of Jerry Wright, author of Gymnastics Who's Who, 2005, , and interviews with Berry's contemporaries.  Photo courtesy of Jack Beckner, 1976 HOF Honoree. Line drawing by A. Bruce Frederick, noted gymnastic historian and author of Who's Who and Was Who in American Gymnastics. Introduction, commentary and by formatting by Larry Banner, Web Manager.