POSTELL, Ashley
Inducted: 2008
Member-Gold Medal World Championships Team (2003)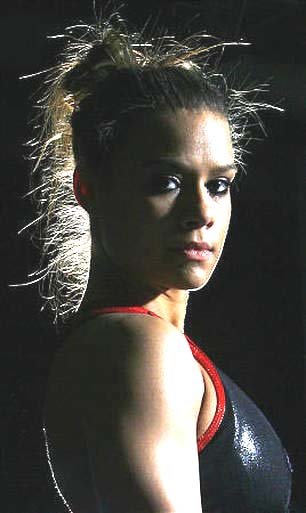 Ashley Postell is another in a short list of athletes to overcome injury, recover, and come back stronger and better than ever. In a world that seems to produce generation after generation of outstanding gymnasts, she garnered a unique place in the history of U.S. Gymnastics by becoming a World Champion.
Club/High School
Ashley Postell trained with coaches Tatiana Perskaia, Victor Vetrov and Marina Gerasimova at Capital Gymnastics NTC. She was home schooled and her diploma was earned from Alpha Omega High School. Ashley Postell was a member of the United States National Gymnastics Team, (1997-2000).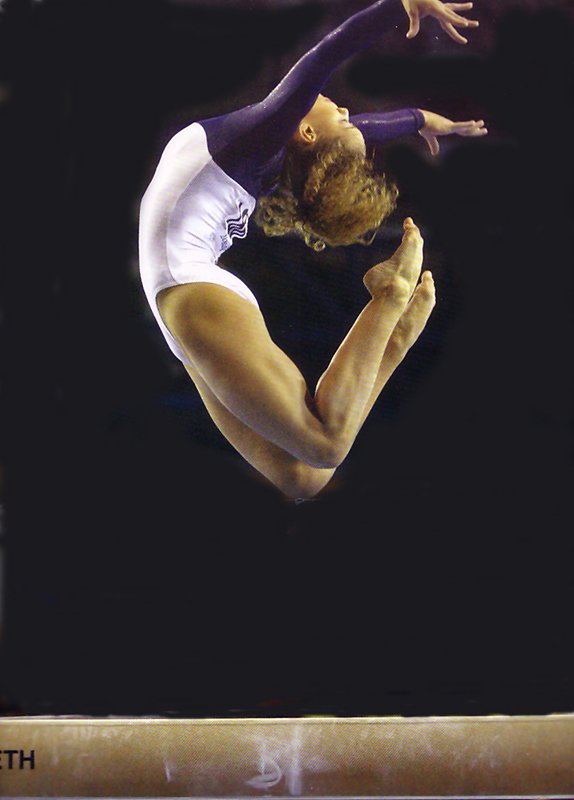 World Championships
Gold-BB, (2002).
U.S. Senior National Championships: Gold-FX, Silver-BB, (2003); Silver-UB, Bronze-AA, and BB (2002).
Collegiate Career
After leaving the national team, she enrolled at the University of Utah scoring well in NCAA competitions. Her high scores included two 10.0s on vault, 9.95 on bars, 10.0 on beam and 9.975 on floor. Her high score in the all-around was 39.800. In the 2008 NCAA championships she finished with a silver medal on the balance beam and in AA. In the 2007 NCAA's She won Gold-BB, Silver-AA, bronze-FX and a total of five All-American Awards.
At the 2007 NCAA Regional Championships, Ashley won Gold-AA, UB, & Beam as well as Silver-FX. She was voted Utah's MVP this year. In the 2006 NCAA's she placed 2nd in AA plus was All-American in five events even after having lost six weeks of training during the pre-season with torn elbow ligaments.
Voted Utah's co-MVP and made the Athletic Director's Honor Roll. In 2005 Ashley was again a five time All-American placing 3rd in AA and 3rd on UB (withdrew from individual finals on BB and V due to a foot injury. At the 2005 NCAA Regionals she was Gymnast of the Year winning the Regional UB championship. She was voted Utah's co-MVP.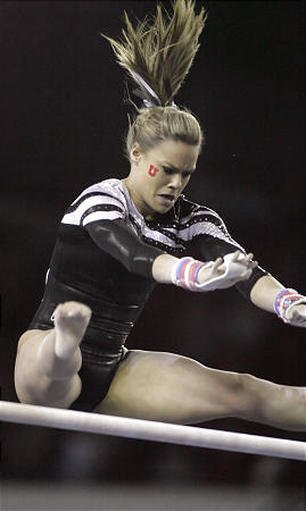 Honors
After enrolling at the University of Utah, Ashley was named as an All American athlete a record 20 times. She was also Utah's MVP or co-MVP three times. Family: Daughter of Linda and Gary Postell (pronounced Pah-stell) … brothers Eric and Kyle and sister Territa … health education and promotion major … full name is Ashley Blair Postell
Sources: GYMBLOG . University of Utah athletic department website; Wikipedia. Mug and action photos taken from public sources (Google). Data collected from public sources by 2008-2010 Web Manager Jerry Wright, author of Gymnastics Who's Who-2010. Editing by Dr. Larry Banner, 1993 GHOF Inductee & 1894-2007 Web Manager.