HAYASAKI, Yoshi
Inducted: 2014 Born: Osaka, Japan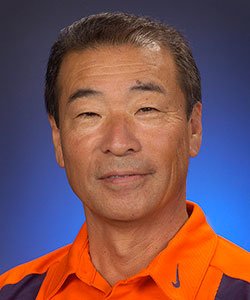 Yoshi (2nd from left) with his family on board the S.S. Idaho on his way to America, trip took about 2 weeks.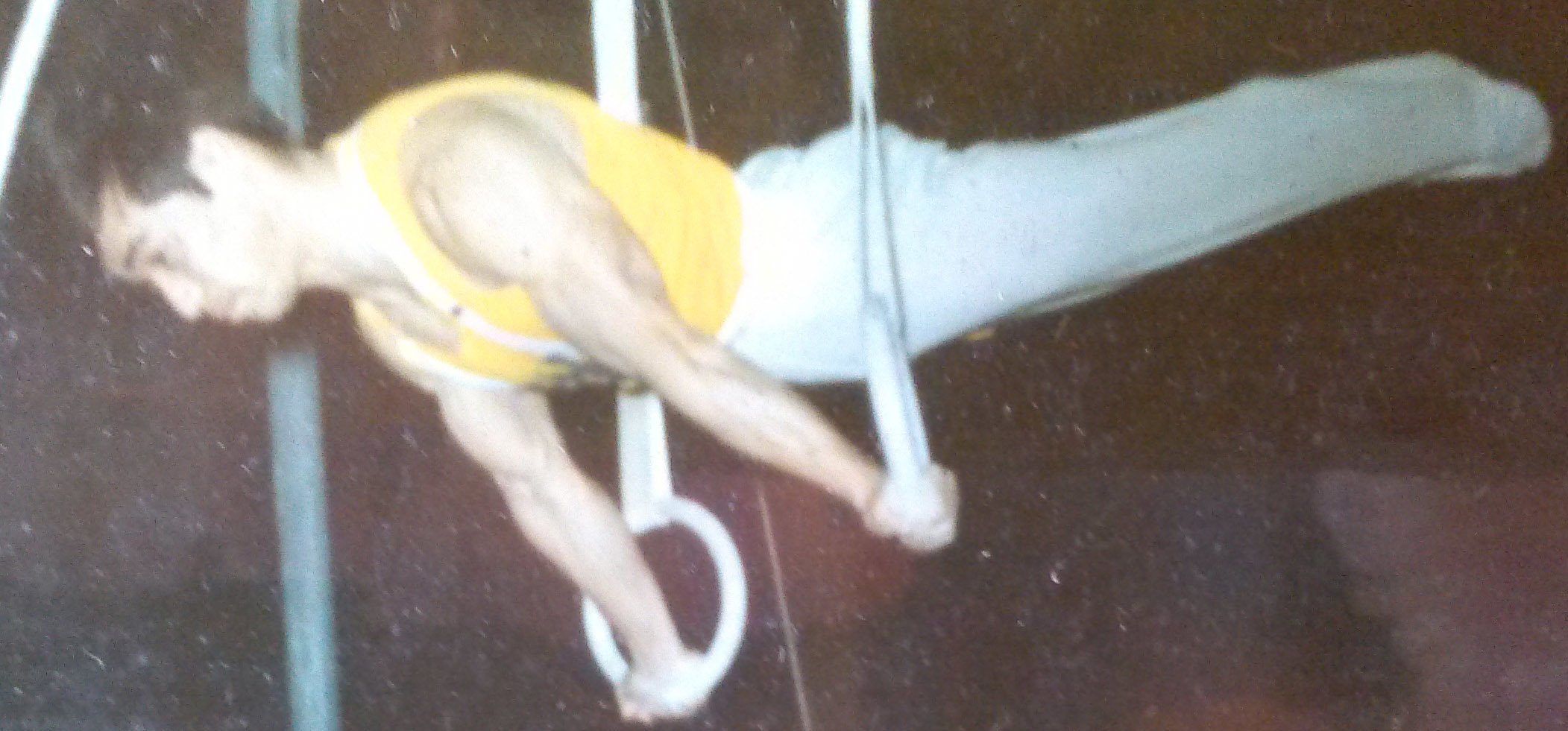 Coaching
Hayasaki served as Head Men's Gymnastics Coach at the University of Illinois from 1974 thru 2009 excluding 1994, 1995, 1996). He also served as a director of Men's and Women's programs, for three years, at the University of Illinois. During his 35-year tenure at Illinois, Hayasaki led his teams to six Big Ten Championships (81, 83, 88, 89, 04, 09) and won the NCAA national team championship in 1989.  He coached over 90 All Americans, 50 Big Ten champions, 14 individual event national champions, and produced 3 Olympians.
International Coaching Assignments
Member of the U.S. Olympic Coaching Staff for the 1988 Olympics, Assistant Coach/Team Leader of U.S. Team for the World University Games in Bangkok, Thailand (2007) and Daegu, South Korea (2003),  Head Coach of U.S. Team at 1985 World University Games-Japan, Head Coach at Golden Sands International Meet (Bulgaria).  Head Coach 1986 Moncado (Cuba), Coached at 1984 Coca-Cola Invitational (London), Coached at U.S. Olympic Festival in 1978 and 1985. Yoshi Coached teams twice at the Taiwan International Meet.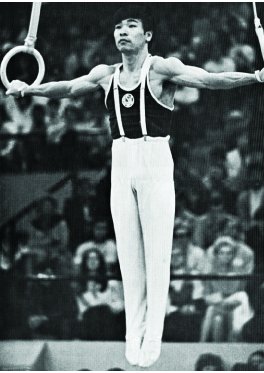 National Competitions: AAU:   1967-Gold-AA and PB, Silver-FX, Bronze-PH and SR;   1968-Silver-AA, HB and SR, Bronze-FX;  1969-Gold-PB; 1973-Gold-AA, HB and PH and V, Silver-PB; 1974-Gold-AA, PB and HB, Silver-SR.
USGF: 1968-Gold- AA, PB, SR and HB, Silver-V; 1972-Silver-AA, and PB, Bronze-FX and HB.
NCAA: 1968-Silver-AA and PB; 1970-Gold-AA and PB, Bronze-SR;  1971-Gold-AA, 4th-SR and PB, 6th HB.
Pac 10 Conference: 1970-Gold-AA, SR, PB, HB; 1971-Gold-AA, SR, PB, HB.  He has earned over 20 individual national titles….  Yoshi had the extreme misfortune to miss out on an opportunity to contend for a spot on the 1968 Olympic team (having just become the National All Around Champion), because of a torn Achilles Tendon.
Honors
Hayasaki was inducted into the United State Gymnastics "Hall of Fame" in 2014. He  was named NCAA Coach of the year in 1989 and Big Ten Coach of the Year four times (1988, 1989, 2004 and 2009).  Named NCAA Central Region Coach of the Year 1989, 2000, 2004. He was inducted into the University of Washington Sports Hall of Fame in 1983. He was named University of Washington Athlete of the Year twice. Ten-time NCAA All American.
Family
Wife: Lisa, daughters: Mia, Erika and Megan and son Casey (who competed at Illinois), brother: Masahiro; sisters: Chieko and Chikako.
Yoshi continues to teach gymnastics at the private gym he started, The Hayasaki Gymnastics Center in Champaign, Illinois.
As a 17 year old high school graduate Yoshi bravely traveled alone, by ship, from Japan to Longview, Washington, for the purpose of gaining a scholarship to compete at the University of Washington.  He did this in spite of being asked not to by his family and his gymnastics peers in Japan (even at this time Yoshi was considered to be one of the top gymnasts in Japan-a country that was an international power).  At that time Yoshi could not read, write or understand English.  On the ship he became seriously sea-sick, recovering just shortly prior to landing in America.  When he arrived in America he was basically without funds, but with an outstanding future ahead of him.
Sources: "Somersaulting Into America," by Erika Hayasaki; "Gymnastics Who's Who 2010," by Jerry Wright, assistant web manager. Personal interview with Mr. Hayasaki.