ARONSON, Richard M.
Inducted: 1983
Born: November 29, 1930, Springfield, MA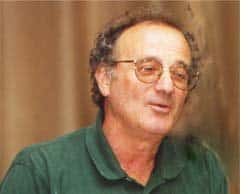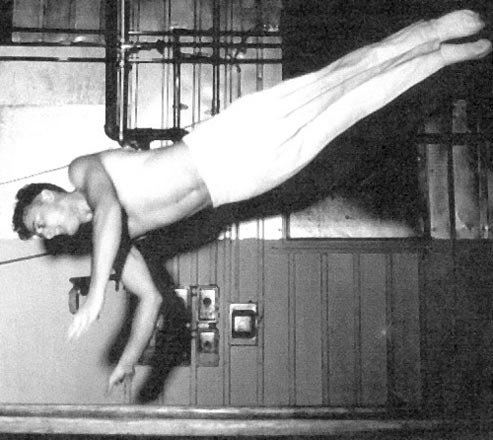 Richard Aronson is a true career gymnastics contributor and another multi-sport gymnast.  He coached, judged, represented the USA internationally, published numerous articles on various sports subjects, and received numerous prestigious awards.
Competitive Experience: Dr. Richard Aronson began gymnastics at the Riverside Military Academy where he was also a member of the boxing team.  He competed in numerous Amateur Athletic Union (AAU) events at several levels: Southeast Championships, Northwest Pacific Championships, Southwest Missouri Valley Championships, Texas State Championships, New England Championships, & competed in the National AAU Championships; He competed at Springfield College during the 1950-51 season and the 1956-58 seasons as Co-captain of the team; In the 1957 National Collegiate Athletic Association (NCAA) Championships, Richard represented Springfield College.  Education: B.S., M.A., C.A.S., Ed. D.; Retired Professor, U. of Massachusetts, Lowell. MA. Coaching: Aronson spent 27 years coaching gymnastics, soccer, and track at a private school, a high school, and three colleges.  In gymnastics, he coached four All Americans and one national champion. Judging: Richard progressed rapidly as a gymnastic judge becoming eligible and chosen to judge National AAU & YMCA competitions, NCAA regional and national championships, Eastern Intercollegiate League Championships, U.S.A. Gymnastic Championships, the American Cup Championships, three Olympic trials, and an international meet where he was one of only two judges representing the USA at the World Championships, USSR. (1981). He also judged the Pacific Alliance Championships, and judged at dual meets against international teams; he served as a volunteer for the Olympic Games judges panel in 1996, (Atlanta, USA) and went to the Olympic Games in Athens, Greece as a spectator to improve his own judging skills, (2004). International Gymnastics Representative & Official: Represented USA at two Pan American Games where he was a team manager, Cali, Columbia, (1971); Represented USA Coaches Association at the International Symposium in Switzerland; Chair of gymnastics at five Maccabiah Games (Israel) including the Pan American Maccabiah Games in Brazil; Selected as one of six educators to represent the 25th International Olympic Academy, Athens, Greece, (1986). Service: Speaker at NCAA Olympic Sports Liaison Committee, 2002; National Association of Athletic Directors Symposium, NYC, Panel leader on sport erosion; National Association Collegiate Directors of Athletics, 2001; Featured speaker at NCAA Title IX Seminar, (1999); Guest panelist, US Olympic committee, " The Decline of Olympic Sports . . ." (2002); USOC national conference, (2002); Discussed the decline of sports several times at the Office for Civil Rights, Washington, D.C.; Conferred at the Heritage Foundation conference on government issues and sports, Washington, D.C.; Represented the College Coaches Association at the "NCAA Intercollegiate Athletics Commission on Ethics and Sportsmanship", (2003); Member of NCAA President's Commission on Sportsmanship & Ethics, (1995); Floor speaker at the Dept. of Education  seminar, San Diego, (2002). Publications/Administration: Wrote articles on various subjects including "Sport Elimination" for The NCAA News; Wrote administration article for the National Association for Physical Education, Health, and Recreation; Eastern College Athletic Conference (ECAC) administrator for gymnastics for 22 years; Co-authored, with the ECAC, a grant from the U.S. Olympic Committee to aid Olympic sports; Original member (CGA) of the College Sports council, NCAA Gymnastics committee, 1976-80. Honors: Springfield College Athletic Hall of Fame; Eastern Judges Hall of Fame; Two Service Awards from the CGA; ECAC Award for "outstanding dedication and service to the ECAC", 2005; College Gymnastics Association service award renamed the "Richard Aronson Service Award"; Honoree: Frank Cumiskey Judges Hall of Fame. Personal: Served in the U.S. Air Force during the Korean War, 1952-55. Family: Married Ruth Becker. Born August 9, 1936. Two children.  Five grandchildren.
Sources: Courtesy of Aronson's personal resume & interviews, editing by Abie Grossfeld, 1979 HOF Honoree, with introduction, commentary, and formatting by Larry Banner, Web Manager.