JOHNSON-Clarke, Kathy
Inducted: 1994 Born: September 13, 1959 Indianalantic, Florida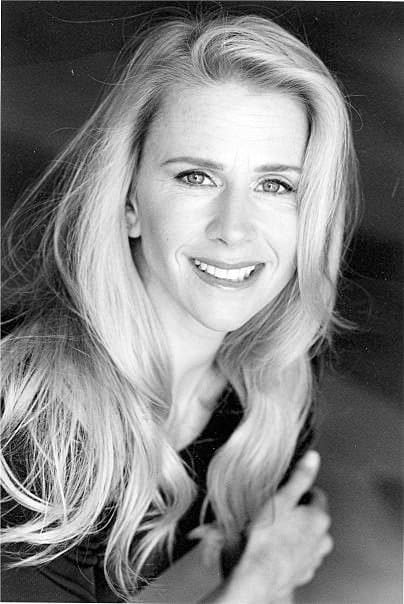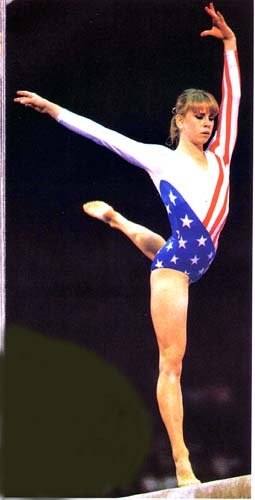 Kathy Johnson was the first American woman gymnast to win an individual medal in both the Olympic Games and the World Championships. It appears that she was determined to be a winner on the world stage. She competed in her first Olympic Trials in 1976 and competed in four World Championships. After helping the 1984 Women's Olympic Team acquire the silver medal in 1984, Kathy performed in exhibitions and, perhaps, a few meets, but basically retired from the world of competition after the 1984 Olympics.
Olympic Games: Team member-USSR, (1980); Silver-Team, Bronze-BB, Los Angeles, CA-USA, (1984). World Championsips: Team member, (1978, '79, '81, & '83). World Cup Championships: Gold-AA, (1979). USGF National Championships: Gold-AA, (1978). AIAW Championships: Gold-AA, Centenary College, (1978). General: From Kathy's first years in the Region 8 Junior Olympic Development Program, she began to win. She progressed through a succession of fine coaches starting with Fred Martinez, then Bob Moss in Louisiana-Mississippi, and finally Tom Cook, a former SIU gymnast, who trained her at the Atlanta School of Gymnastics. By the 1976 Olympic Trials, Kathy was a relatively young unknown raw talent. She probably should have made the '76 team, but it was a double meet Trial, and the devastating result was that few of the women escaped injury, some serious enough to require withdrawal from the Trials. However, Kathy finished the competition with the highest optional score but the lowest compulsory score. After the American boycott of Moscow in 1980, Kathy managed to retrieve her inspiration. By 1984, Tom Cook taught her a full twisting tuck Tsu vault by having her hit a mini-trampoline over the horse and into a pit.  She performed it for the first time in the final 1984 Trials. At this point in time, Kathy was older than Retton, McNamara, Talavera, Bileck, and Duserre, but she made the difficult transition from the gymnastics of old to the gymnastics of new with amazing agility. Her best event was the BB where she flawlessly performed consecutive back extension rolls to a handstand. Her determination and courage surfaced in Atlanta at a Coca-cola meet when she did an exhibition FX routine for the crowd.  She had recently learned a double back in the pike position, but missed short on her first final tumbling pass thus "denting" her ankles. Not to be deterred by simple injuries, she signaled the crowd that she would perform her last tumbling pass again, but she missed it again and her ankles screamed their horror when she, for the 3rd time, signaled she would give it another try.  She was successful and the crowd was either appreciative of her courage and effort or reacting to the cries of her aching ankles when they gave her a standing ovation. Although her competition days were over, she ran into an old friend in a crowded airport in Little Rock just after the 1984 Games. When the friend asked how she was doing, the response was typical Kathy, "Great! I just got the pins out of both elbows for bone chips and I'm feeling fine. I'm here to see Coach Moss to help his girls because of everything he did for me." Retired? You decide; however, Kathy, along with Peter Vidmar, Bart Conner, and a few others continued to do many positive things to help USA Gymnastics. The last information available is that Kathy is working for Vidal Sasson, married her sweetheart, and has been widely recognized and acclaimed for her work as a television color commentator.
Sources: Photos and text courtesy of Jerry Wright, author of Gymnastics Who's Who, 2005, Bruce Davis for his wonderful recollections. Also, appreciation is due Abie Grossfeld and A. Bruce Frederick for their editing services. Introduction, commentary, and formatting by Larry Banner, Web Manager.