Hollembeak, Jill
Inducted: 2011
Born: Rockford, Illinois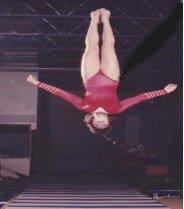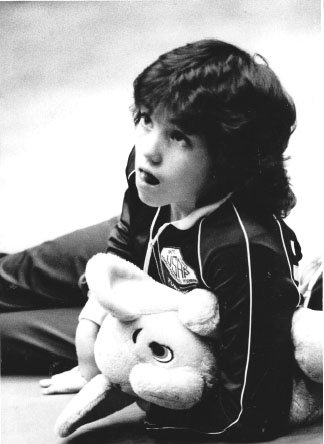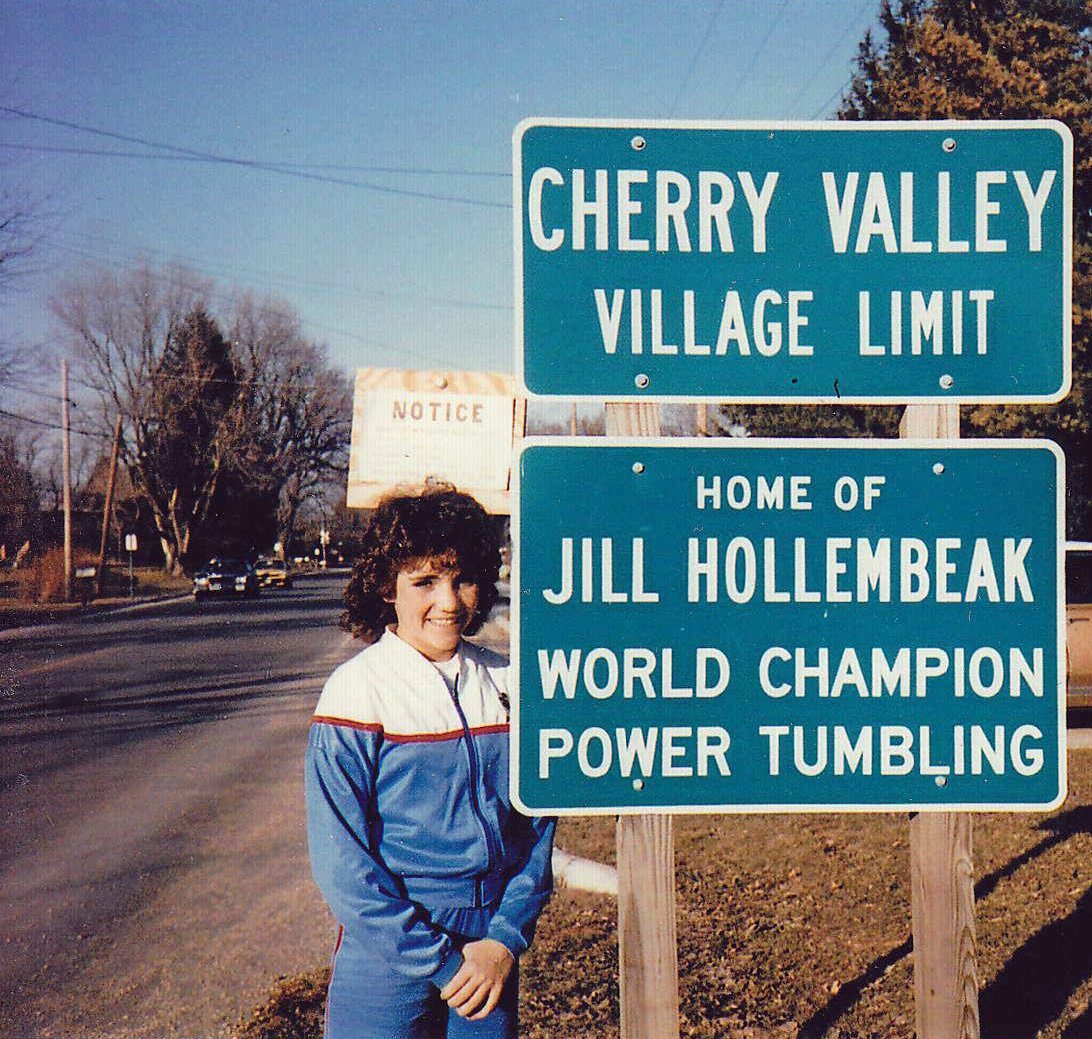 "At my first world championship (1982)my family (Mom, Dad, Sister and Brother, Aunt Kathy and Grandma and Grandpa) all road tripped to Bozeman, Montana from Illinois in a Motor Home, and they  literally camped out to be able to watch me compete.  When the meet was over, my brother carried me on his shoulders around the gym because he was so proud of me."
International Tumbling rules: In the beginning an athlete could do as many skills as he/she could fit on the mat.  In 1980 tumblers were required to perform two passes: one straight and one twisting. Jill stated that her routines were exactly the same except the ending was either a back tuck-punch front or a full twist punch-front.  Because she was small, her passes were something like 15-18 skills long!  As she moved up and competed internationally, the rules were changed to include a 5 and a 10-skill pass and compulsories.
Ms. Hollembeak was introduced to tumbling at  the YWCA in  Rockford, Illinois, where she was taking ballet lessons. She also competed in artistic gymnastics, sports acrobatics  (women's pairs),   and ran one year of track in high school. At the YWCA, she was taught by Rose Mary Umenhoffer.  At Trampoline Town, she    was coached by Bob Conkling, and at the Gymnastic Academy of Rockford  (GAR) she was coached by Lori Davidson-Aamodt and Bonnie Davidson.
COMPETITION CAREER: Jill Hollembeak, who trained primarily at the Gymnastics Academy of Rockford (Ill.), had a very successful national and international power tumbling career. In power tumbling, she was a three-time World champion (1982, 1984 and 1986); three-time member of a U.S. Team that won the World team title (1982, 1984 and 1986); and five-time national champion (1982-86).In platform tumbling, Hollembeak was a five-time World medalist (1983-87) and U.S. champion (1983-87). She earned a Gymnastics scholarship to Illinois State University and was Athlete of the Year for the 1990-91 school year. She also received the Laurie Mabry Award in 1991. NATIONAL COACHING STAFF (1994-1998): After retiring from competition she served for four years as a member of the National Coaching Staff, assisting with national training for athletes, coaches and judges. She also taught developmental clinics for age group and elite athletes, supervised Age Group and Elite National Teams, and worked with the national coordinator on closing ceremony arrangements for the 1996 Olympic Games and the Coca Cola Venue in Olympic City. Hollembeak also coached for five years at ISU. She returned to her alma mater in the summer of 1996 to take over as the team's head coach after serving two years on the national coaching staff of USA Trampoline and Tumbling. During her tenure as the Redbird mentor, helped the program achieve its highest national ranking in school history in 2001 (No. 6) and led the team to just its fourth appearance in the NCAA Regional that same season. That 2001 squad finished the season ranked No. 25 nationally and set five individual and four team records.
CURRENTLY: Jill works as an assistant director of athletics in the area of academic advising at DePaul University and is pursuing a doctorate in education. Presently at DePaul University Jill Advises student-athletes with degree progress and NCAA eligibility, manages Academic Services for Women's Basketball, Men's and Women's Track, Field, and Cross Country, support the student-athlete career development program and Assists in the DePaul University Athletic recruiting process. HONORS: Jill was inducted into the USAG Hall of Fame in 2011 and she has also been inducted into the World Acrobatics Society Gallery of Legends. TRAVEL: Some of the countries Ms. Hollembeak visited and meets she competed in include:  1981: South Africa and Brazil – Dual Meets; 1982: World Championships, Bozeman, MT; 1983: World Cup, Cedar Rapids Iowa; 1983: South Africa – Dual Meet; 1984: World Championships, Osaka, Japan; 1984: World Cup, Sofia, Bulgaria; 1985: World Cup, Beijing, China; 1986: World Championships, Paris, France; 1986: World Cup, Rennes, France; 1987: World Cup, Baton Rouge, LA; 1987: Volkov Cup, Kiev, Russia; 1987: Tour of Champions, Tokyo, Japan. FAMILY: Dad: Ronald "Pee Wee" Hollembeak, passed away July (2010) in a car accident – "He was amazing and my biggest fan." Mom: Sally Hollembeak, "is my best friend!" Brother is Chad Hollembeak and his wife is Cheryl! Jill's Sister is Dawn Hollembeak!
SOURCES: Data and photos supplied by Ms. Hollembeak.  Biography edited by 2008-2011 Web Manager Jerry Wright, author of Gymnastics Who's Who-2010.    Additional editing by Dr. Larry Banner, 1993 GHOF Inductee & 1894-2007 Web Manger, Ph.D. & Ed.D.  Photo I.D. 1. Head shot. 2. Action photo. 3. Cherry Valley proud. 4. 1982 Lucky Elephant  "Bright Eyes!"