STEEVES, Frederick "Ted"  (1906-1983)
Inducted: 1966
Born: Milford, MA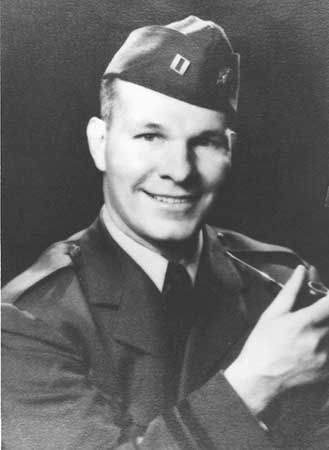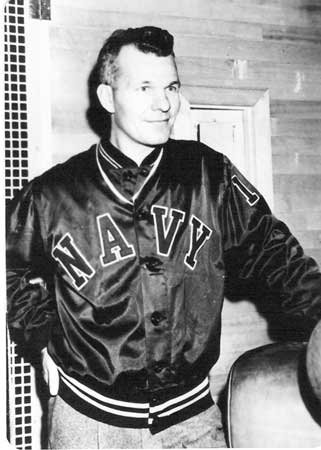 Ted Steeves excelled in football and baseball in college but only became interested in gymnastics while watching the Springfield College Gym Show. He used his athletic skills and experience to coach football and basketball and to bring high school boy's gymnastics to Massachusetts. His dedicated pioneering efforts as a supporter and promoter paid high dividends to gymnastics in the state of Massachusetts. Through his efforts and assistance, at one time about 70 high schools were fielding boy's gymnastic teams. Ted's dedication and perseverence brought gymnastics to the forefront in Massachusetts. His efforts should be remember and commended.
Frederick "Ted" Steeves was a noteworthy contributor to the sport of gymnastics and one of the few high school coaches to become a U.S. Hall of Fame Inductee. Steeves was a 1933 graduate of Springfield college. He began his coaching career of all sports at Milford Mass high school, but there was no gym, (1933-40). Eventually, he became the Director of P.E. and Athletics Director at Wellesley High School where they had a good gym, and he coached gymnastics, football and basketball, (1941-1968). At Wellesley, he developed many outstanding gymnasts, produced championship teams, and instituted competitive gymnastics for girls. Although not a gymnast in college, Ted admired the gymnasts and incorporated gymnastics into the PE program when he reached Wellesley High School.  For years he ran the Wellesley High School "Gym Show," ostensibly a physical education demonstration, but, in reality, it was a full-fledged exhibition of gymnastics modeled after the Springfield College Exhibition Team. Ted hired Springfield gymnasts as his PE teachers and coaches. Walter Johnson coached the gym team, (1954, '57), Erik Kjeldsen (1957, '62), and Wil St. Cyr, (1962-circa '85).  In 1959 Ted collaborated with the Athletic Directors of Winchester and Andover in re-establishing the Massachusetts State High School Gymnastics Championships. It is a matter of record that Wellesley won the first two of these state championships, (1958-'59) and won many additional titles through the years. There had been a high school competitive program in the state prior to the WW II years, but the programs were dropped during the war and post-war years.  With the leadership and promoting skills of Ted Steeves, Massachusetts went on to develop one of the most extensive programs of competitive high school gymnastics before its general demise in the late 1980's. Ted's continued to be a strong supporter of gymnastics after his retirement.  Today, there are approximately seven high school boy's gymnastics teams left in the state. All three of his sons were high school and college gymnasts and two of them went on to be long time physical education teachers and gymnastics coaches and judges. Anecdote: After graduating from Springfield, Ted was played catcher for Binghamton, NY, a minor league team (circa 1928). An exhibition game was played against the NY Yankees and the "Babe" was batting. Ted knew Ruth didn't like 'em low and away, so after looking at a couple of low and away balls, the "Babe" stepped back, and told Ted to, "Hold the glove up there (motioning to the center of the plate). They came to see the Babe hit." The end of the story is that Ruth hit the next pitch that, to Ted, looked liked a "pop-up" to 2nd base, but it landed in the parking lot over center field. Military Ted enlisted as an instructor in the V-5, a naval flight training station. Among his cadets at the base were the Sr. Bush, Ted Williams, Joe Coleman and other major league baseball players who joined that program.  Honors: Chosen by the Helms Athletic Foundation as an Inductee, Family: (m) Zona Lister. Children: Virginia, Teddy, Tom, and Timmy.
Sources: Interviews with Ted's son, Tom, and his wife, Bette who courteously provided information, anecdote, and photos. Jerry Wright, author of Gymnastics Who's Who, 2005 who provided details of Steeves' contributions to gymnastics in Massachusetts and found members of his family. Introduction and formatting by Dr. Larry Banner, Web Manager.