Inducted USGHOF: 1984 Inducted: IGHOF – 1999
Born: St. Louis, MO 1930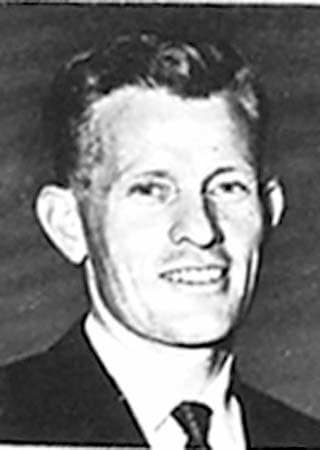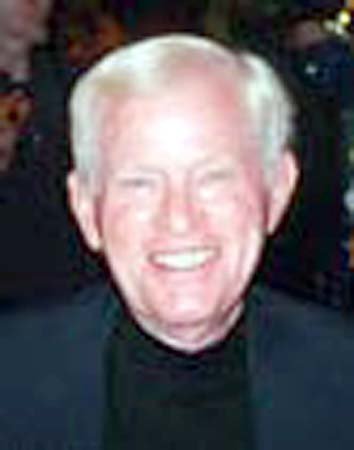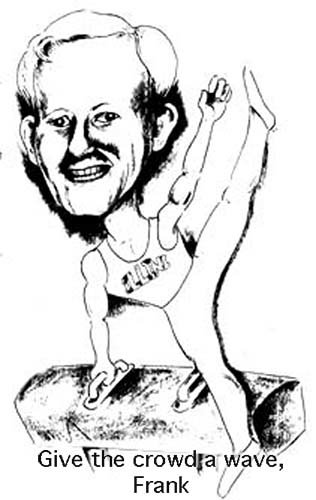 In the Lifetime Achievement category, Frank Bare, Sr. has earned a position of honor through his leadership in all aspects of the sport. During his long and illustrious presence on the national and international stage, he competed as an athlete, served as a coach, a judge, an administrator, and, most important, as a visionary. When Charlie Pond and other coaches started the United States Gymnastics Federation (USGF), they began a search for the first Executive Director. Several talented persons were considered but Pond recommended Bare who accepted since he strongly believed in the program and was between jobs. The vision, hard work, insightful ideas, cheerful demeanor, and outstanding charisma, of Bare led the way and the USGF was born. Yes, it was a battle, but Frank met the challenge with overwhelming fortitude.
Frank Bare, Sr. began his gymnastics in the St. Louis, MO Northside YMCA and later attended the University of Illinois coached by Charlie Pond, 1966 Gymnastics Hall of Fame Inductee. Ozark AAU Junior Championships: Bronze-PB & AA and 4th-HB & PH, (1948). Ozark Sr. AAU Championships: Silver-RC competing for St. Louis University, (1949). Midwest Open Championships: Silver-AA & PH competing for the University of Illinois, (1952). Northwest AAU Championships: Gold-PB & Bronze-AA. Big Ten Championships: Gold-PH, Bronze-AA, (1952) & Silver-PH & PB plus Bronze-AA, (1953); Gold-PH, (1954). NCAA  Championships: Gold-PH, (1952) & Silver-PH, (1953). Pursuing the Vision: In January 1963, Frank Bare, Sr. was asked by Charlie, et al. to become the Executive Director of the fledgling United States Gymnastics Federation, (USGF). He accepted and began operations from his kitchen followed by working from his carport. The USGF took root and began to grow under Bare's leadership. He enlisted former athletes, coaches, and colleagues to wage a creative and spirited campaign to develop the USGF into an organization primed and ready to represent the United States at the highest levels of international sport. He organized the first USGF National Championship competition at Maine East High School in the Chicago, Illinois suburbs.  He also organized several very popular tours by foreign national and Olympic Teams.
The struggle between the newly formed USGF led by Frank and his followers caused some coaches and other AAU supporters to publish or verbalize edicts that threatened penalties for athletes who participated in the USGF meets (See Rusty Mitchell's testimony in his biography).  One of Frank's most controversial decisions was to host the first Federation Internationale de Gymnastque (FIG) intercontinental judges course ever held in the U.S. The course was held in 1967 in Tucson, Arizona and boldly utilized the position of George Gulack, who was a FIG Vice-president at the time, to serve as the course Director. George Gulack, Tom Maloney, and, perhaps, Frank Cumiskey were the first Americans to become certified as FIG Brevet judges course thought to be held in Rome, Italy; nevertheless, they were among those who took the first official certification course at Penn State U., (1969). The goal to replace the AAU was achieved in 1970 after the World Championships when the USGF moved to new offices and was officially recognized as the U.S. National Governing Body (NGB) representative to the FIG.
Sources: Jerry Wright, author of Who's Who in Gymnastics, 2005, A. Bruce Frederick, author of Roots, 3rd Ed., Abie Grossfeld, 1979 GHOF Inductee who provided detailed information regarding the struggle between the USGF & AAU, & Bruce Davis, author of numerous gymnastics articles for the Modern Gymnast, et al. Introduction, commentary, and formatting by Dr. Larry Banner, Web Manager.