MULVIHILL, Richard "Dick"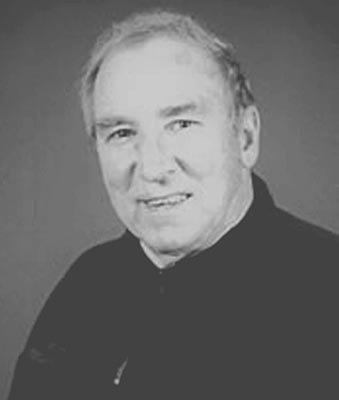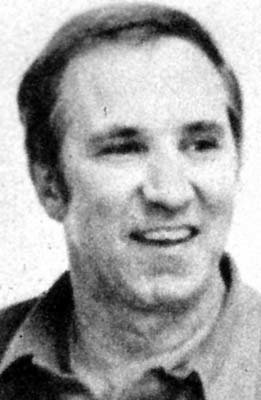 It is clearly fair to refer to Dick Mulvihill as a coaching master, not because his teams have won a jillion meets, but because he has had a tremendous influence on hundreds of gymnastic athletes and coaches in and about the country with his innovative coaching techniques, pad drill book, and video series. He has provided seminars at Region 2 Congresses many times over the years. He, along with his wife, Linda Metheny, 1985 GHOF Honoree, have coached women who became Olympians representing the U.S., Canada, Brazil, and Israel. In addition, a number of their charges have made World Championship teams, Pan American Games teams, and won U.S. National Championships in the AA and other events.  So perhaps it would be an appropriate upgrade to address Mr. Mulvihill as "Sensei", an appropriate title that applies not just in the martial arts, but also to those whose teaching skills demand the respect implicit in the title.
Richard Mulvihill got his start in gymnastics at the Palaestrum that Charlie Pond, 1966 USHOF Honoree, founded and operated between 1952 & 1963. He probably truly found his destiny to be in the field of coaching when he began coaching girls and women while he directed Palaestrum activities from 1961 to 1964 during Pond's sabbatical. He came to Region 2 in the early '70's and coached successfully at every gymnastics level. Coach: U.S. Olympic Women's Gymnastics Assistant Coach, Mexico City, Mexico, (1968); Munich, Germany, (1972), and Montreal, Canada, (1976). Dick Mulvihill has personally trained more than 15 Olympians from around the world during a career that spans forty years. He coached Canadian Karen Kelall who led Canada into world gymnastics prominence in the late '70's. Karen spent most of her career being coached by Dick and his wife, Linda Metheny-Mulvihill, at the National Academy of Artistic Gymnastics that they founded in 1973, the same year in which they were married. He was Linda's primary coach through most of her competitive career. Dick and his wife combined their coaching talents and have made their Academy very successful. The National Academy of Artistic Gymnastics (NAAG) is located in Eugene, Oregon, USA. Together they have produced over 70 U.S. national team members, over a dozen U.S. AA Champions, over 10 Olympians who made the 1976, '80, '84, & '92 teams and over 25 World Team members. The NAAG now has over 600 students. Of course, Dick has trained numerous staff members at the National Academy. He has been an innovator of skills and always was a tireless gymnastics instructor.  He has the charisma, understanding, and skills to train and inspire his athletes to be the best they can be, and they have found, through his tutelage, they could be better than they ever thought. His student's Olympic, World Championship, Pan American Games, and Goodwill Games gymnastic achievements attest to his talent as one of America's finest coaches. Dick is now retired from coaching but retains the position and title of the Academy's Head Coach Emeritus.  Family: (m) Linda Metheny. Children: Doni-Jo (Jojo), David, and Matthew.
Sources: Descriptions of Mulvihill's career provided by Jerry Wright, author of Gymnastics Who's Who, 2005.  Early Mulvihill information provided courtesy of noted historian, A. Bruce Frederick. For information regarding Roots, 3rd Ed., see HALLreMARKS/Archives. For more information: . Introduction, commentary, and formatting by Dr. Larry Banner, Web Manager.