Although gymnastics is a popular sport and there are many gyms, it is not easy to find classes for children.
Many gyms are very expensive. classes can often cost over $15. Training for instructors is often not covered by the cheaper programs, which are generally found in cities.
Many gyms are known for hiring young coaches. This assumes that they have experience teaching gymnastics. This can lead to unsafe teaching methods and a lack of knowledge about how to improve skills.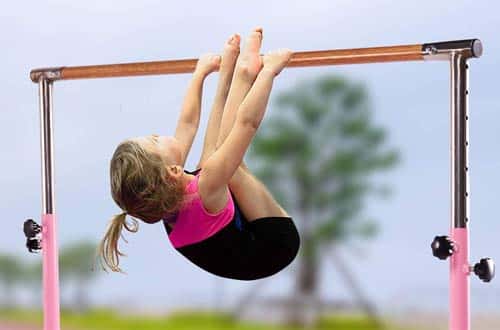 Another problem with gyms is the fact that they teach gymnastics to be a sport. Learn more about the differences between gymnastics programs offered at gyms.
Learning at Home
Kids can learn gymnastics at their own pace, whether they are taking it as an addition to their gymnastics classes or as a replacement. Many kids are able to learn more skills in a gym class than their classmates because they feel comfortable exploring the sport on their own. Some children have a natural passion for gymnastics while others don't.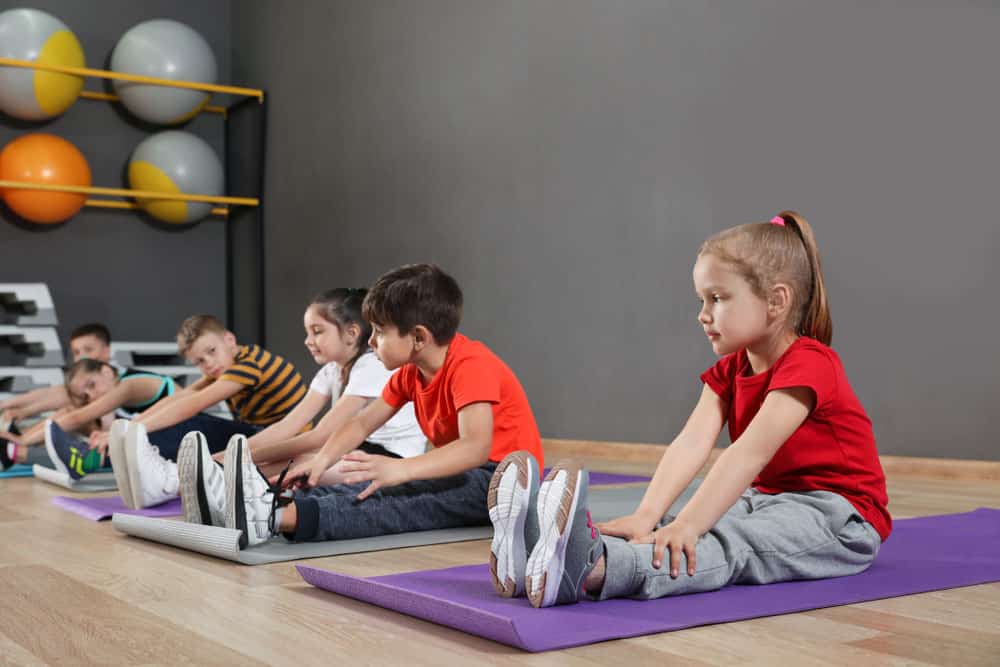 You shouldn't mistake lack of confidence for your child not liking gymnastics. You may find them unable to move in ways that they are used to. A lack of confidence can be a good reason for your child to learn gymnastics at home. They are able to move at their own pace, and not be influenced by others. You can find out more amazing benefits of gymnastics by reading my post here.
Let's start by showing them some videos and then see if it catches their attention. Ask them to demonstrate some of the techniques they have learned through the videos at other times. They may be able to practice their skills too.
You can also start with only a few skills if you prefer.
Basic Kids Gymnastic Moves at Home
These moves are simple and kids can learn them if they watch other kids do them. If your children are trying these moves at home, this guide will give you some tips on how to help them.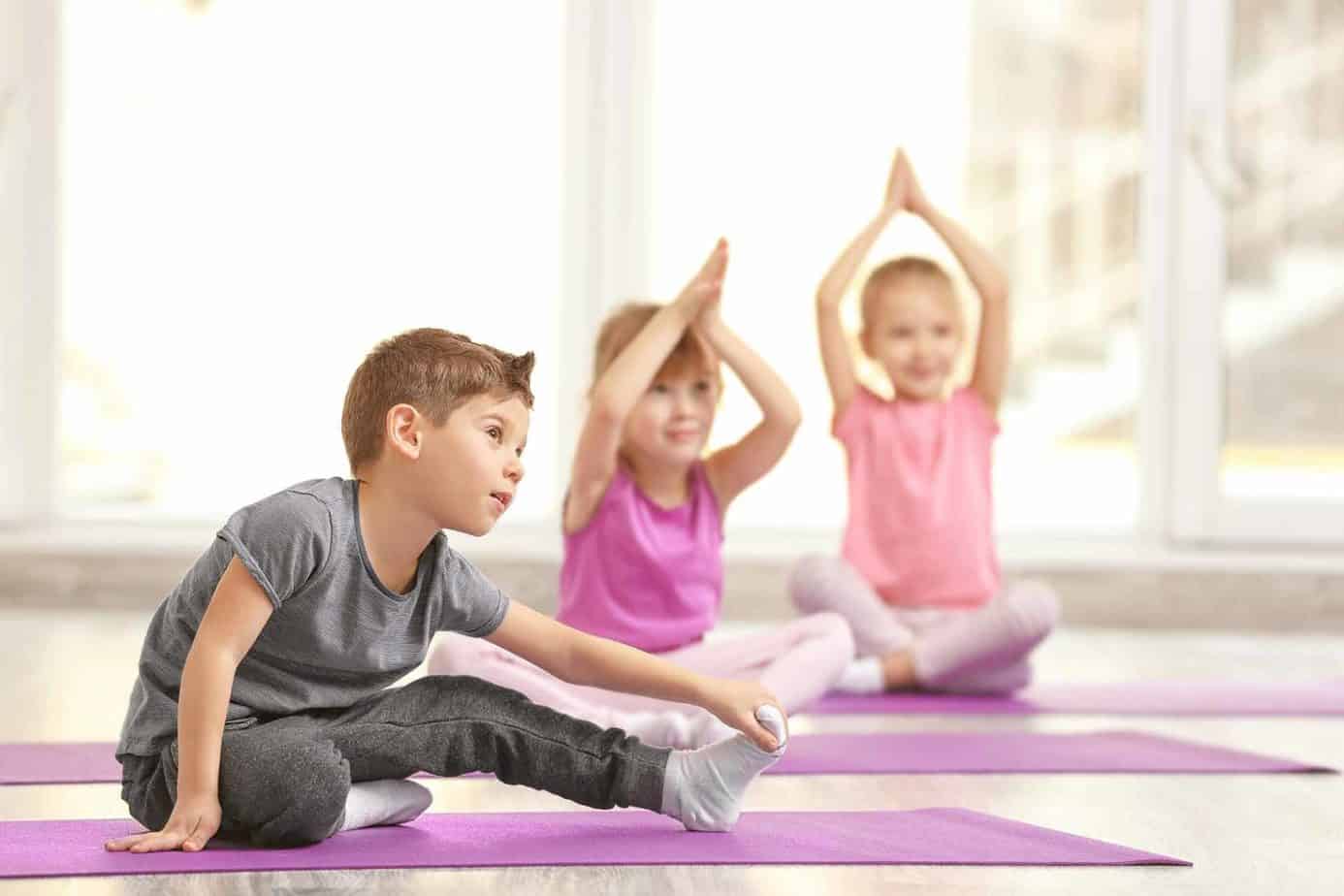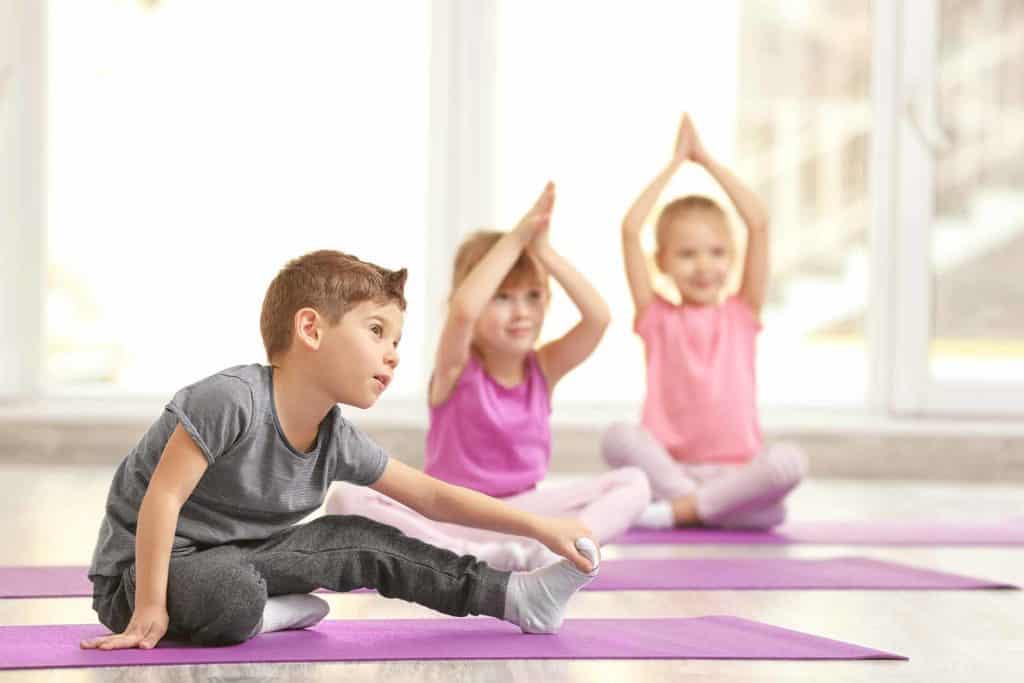 Before you start, here are some things you should remember. When your child is learning moves, make sure you are watching. This guide includes videos showing you how to do it. To prevent injury and to warm up, make sure your child does at least ten minutes of stretching before they do any gymnastics.
Getting Started
You will need a mat for the four tumbling exercises (forward roll, bridge, cartwheels, and splits). You can use any old mattresses, couch cushions, or large pieces of foam that you have lying around to make a gymnastics mat. This will prevent injuries.
The Somersault/Forward Roll
If you're trying to teach your child how to do a somersault on a hard surface, ensure that you have a smooth and soft surface. You will see children using cheese mats or incline mats in some videos. They look like a slice of cheese. These mats are great for helping children learn how to do somersaults or other moves that require assistance. Pile up cushions under a larger cushion to make an incline mat.
The Bridge
Lay your child on the ground with his feet close to his bottom, and your hands between their ears. Then help him push up onto a bridge.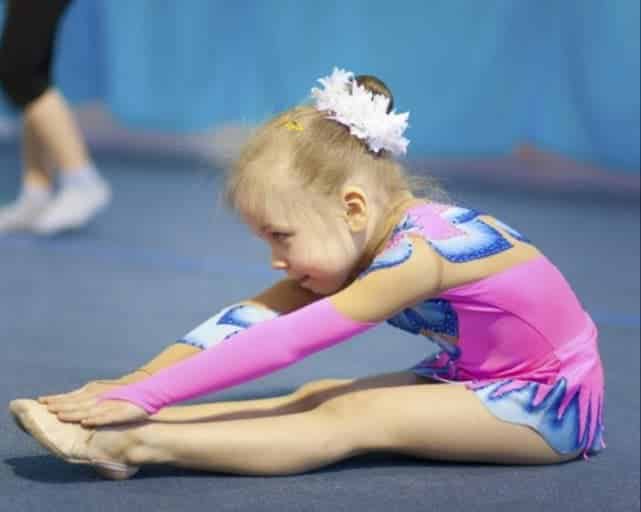 Cartwheels
To avoid injury, your child can practice their cartwheels outside if you don't have enough space. You can find helpful instructions in the video below to help you perform a successful cartwheel.
The Splits
Splits can be a very simple move for some children, but it is not for everyone. You must practice your stretches before you can do the splits.
Handstands
The handstand is easy if you know how to do it correctly. This video shows you how to do it.
The Balance Beam
You have a few options for how to balance the beam. You can create a balance beam using masking tape for very young children. Make a balance beam using masking tape that measures 8 feet in length and 4 inches in width.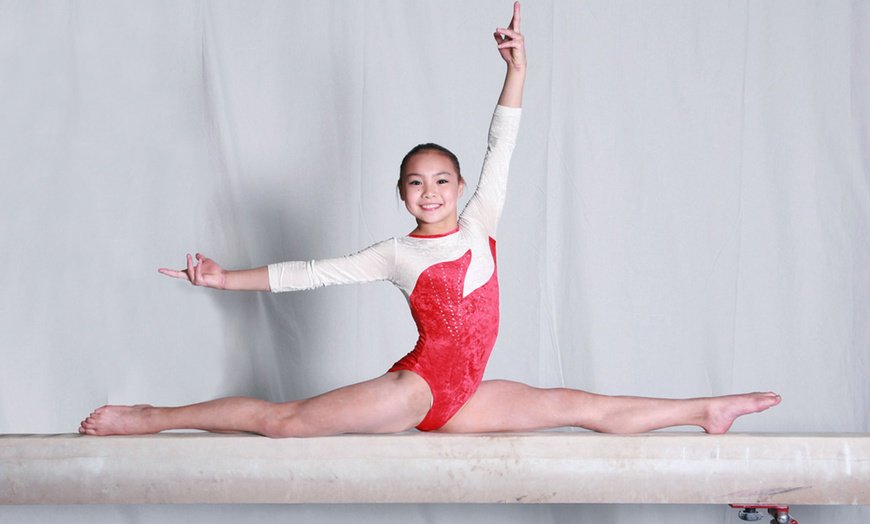 You can teach your child how to balance on the beam by having them walk sideways, backward, and do cartwheels, hops, or other tricks. This blog post explains how to make a homemade balance beam at Preschool. You could also buy this High Density foam Balance Beam.
Space Creation
It is easy to encourage children to view gymnastics as a fun and enjoyable way to move their bodies. Children have an inborn desire to move. We provide the necessary instruction so they can discover the many things their bodies can do. It can be difficult to create an environment that encourages movement, but it is essential for a child's motor development.
Encourage children to be outdoors as much as they can, both in large open spaces such as fields and areas with obstacles like trees, mountains, or streams. You can make space indoors by getting rid of couches and chairs, and you can also remove other furniture. Common objects can be used to create obstacles.
You can also use ceiling and wall space for climbing and hanging. Learn more about equipment and toys for gymnastics that can help you create an active environment.
Create a Gymnastics Room
A gymnastics area does not require a lot of money. It is great to have everything in one place – it encourages children to use it all.
A minimum of one mat is all you need to set up a gymnastics area for younger kids. This post will discuss the various mats. A folded mat is the best option. This will allow them to stretch, warm up, exercise, and practice their skills.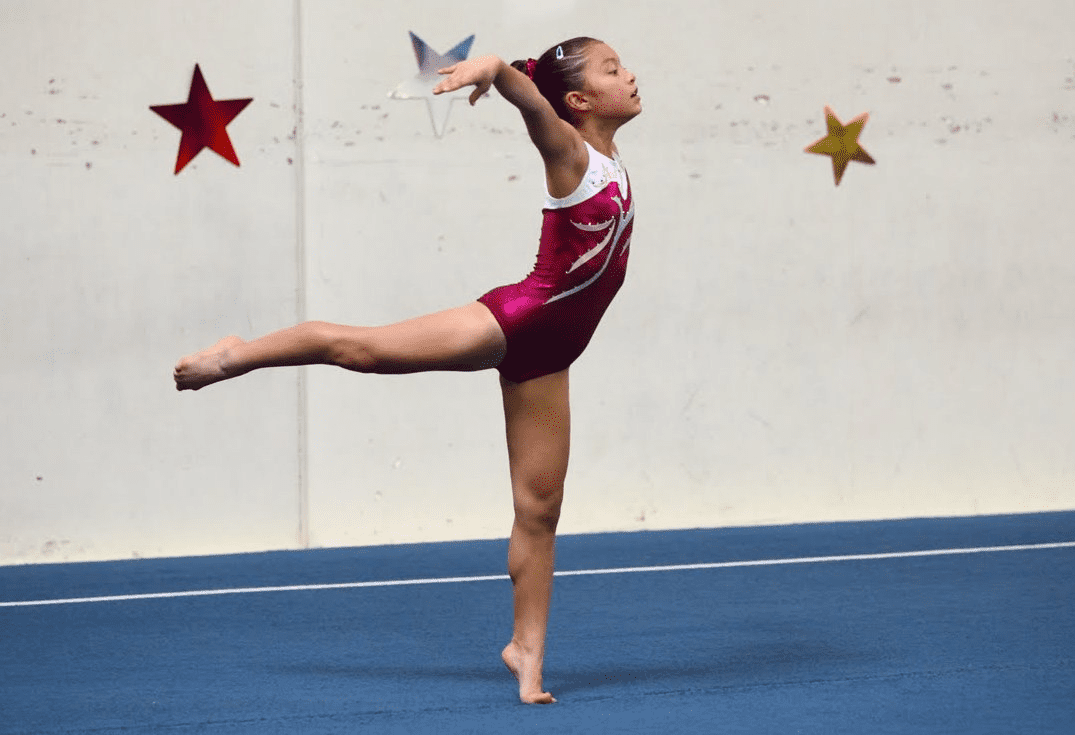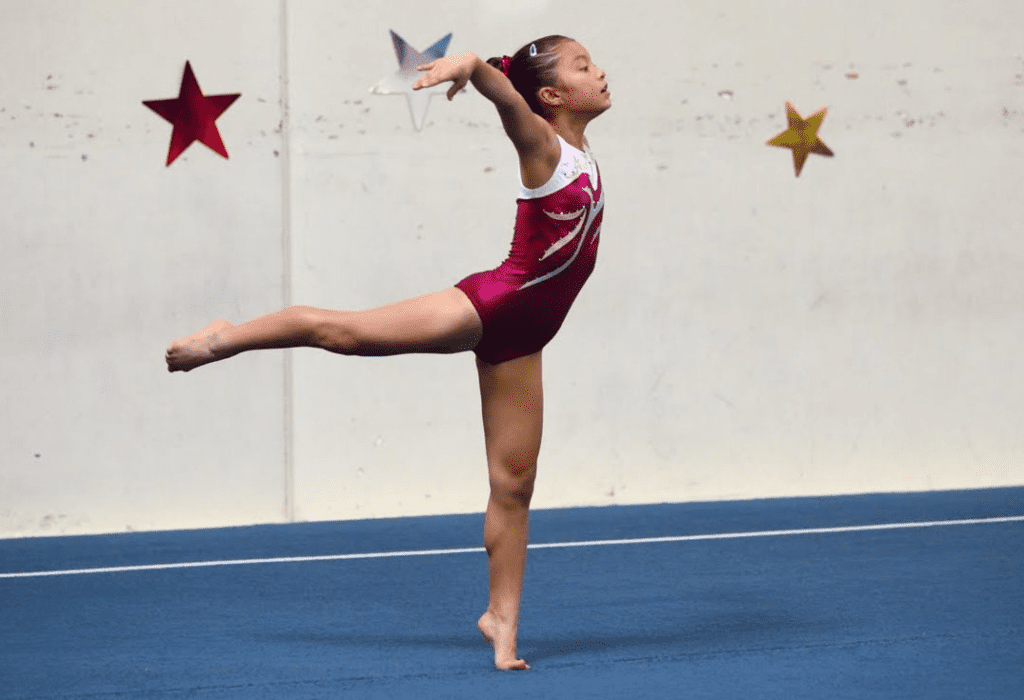 Gymnastics bars are great for girls and boys, and they're also great for upper body exercises for children. My younger kids use this bar every day!
Remember to allow for some wall space. Walls are a great tool for muscle conditioning, practicing headstands and handstands, as well as backbends.
Best Gymnastics Equipment For Kids
Gymnastics is a great and impressive sport for children. Gymnastics is a great way for children to stay active and flexible. A home gymnastics pad with the best equipment for children can help your child improve their gymnastics skills. These are essential items for gymnastics training and will allow your child to learn a variety of gymnastics skills.
TUMBLING MATS
A tumbling mat is a rubber floor that cushions the feet and bodies of children upon landing. This mat is ideal for practicing tumbling and other gymnastic moves.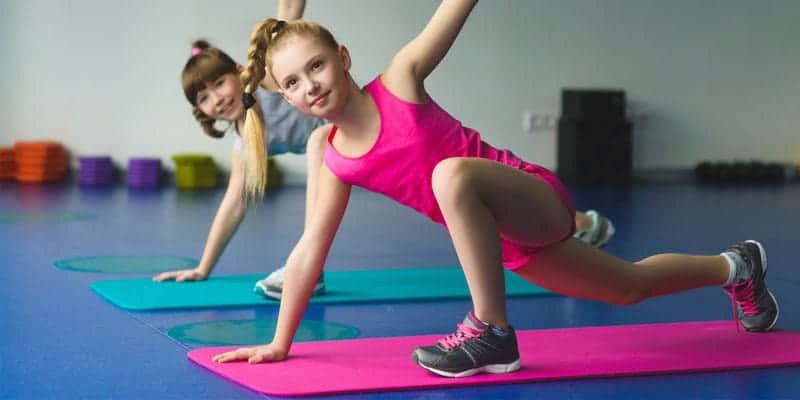 For activities with lower impact, thinner mats are ideal. These mats provide enough stability to allow you to brace yourself against a solid surface while maintaining your balance. Thicker mats provide more shock absorption and cushioning. There are a variety of thicknesses for tumble mats: 1.5 inches, 2 inches, and 2.5 inches. You should choose one that suits your child's abilities and needs.
SPRINGBOARD
A springboard can be used together with a vault. It's a springboard with a spring system that is used to propel the gymnast forward. This board is ideal for increasing jump height and for performing certain tricks. One or more springs may be attached to this platform. The board measures approximately two feet in width and four feet in length.
FLOOR BALANCE BEAM
A floor beam balance beam does exactly what it says: it's a balance beam you place on the ground. This elevated bar can be used to improve balance and training. Springer's balance beam offers four inches of elevation. It has a durable suede coating that is soft on the feet. The core of the shoe is made from durable foam to prevent your child from getting hurt or falling off.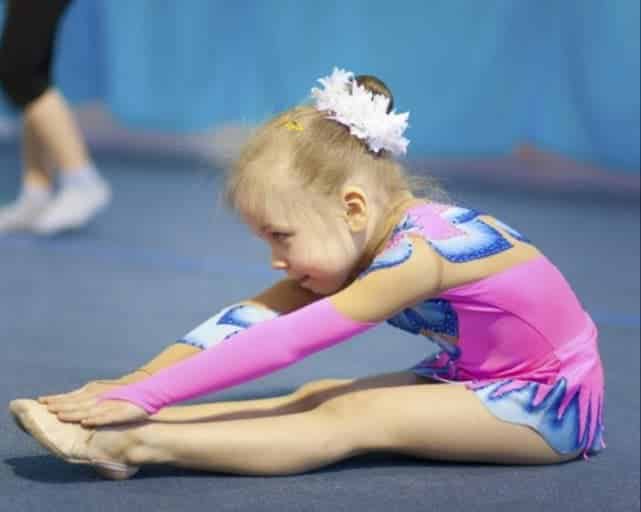 The whole balance beam weighs only 5.5 pounds, making it easy to move from one place to the next. It can also be folded so that it is portable and easy to store.
The height of most monkey bars is between three and four feet. You can practice many gymnastics moves like hip circles, castings, and kips. You can also use it to improve your upper body strength.
SWING BAR
Your child should also have a swing bar, which is an essential piece of gymnastics equipment. Uneven bars are a more complex apparatus that is used to train young gymnasts. These are made of metal and allow the gymnast to move from one bar to the next without touching the floor.
To challenge gymnasts, uneven bars are often placed at different heights. Start with one swing bar if your child is just starting out. This will allow him to practice swings, kips, and casts. To improve grip and make transitions easier, you might want to apply some white chalk to the child's palms.
F.A.Q.
What do you need for gymnastics at home?
The most common gymnastics equipment to use at home is floor mats, mini bars, and low beams. Gymnastics accessories such as pull-ups bars or balance balls can help improve your gymnast's strength.
What age should you start gymnastics?
Although you can find classes for children as young as 2 years old, many coaches recommend waiting until your child is 5 and 6 to enroll in serious gymnastics programs. The introductory classes for younger children should be focused on body awareness and a passion for the sport.