OKINO, Betty
Inducted: 2002
Born: Africa 1975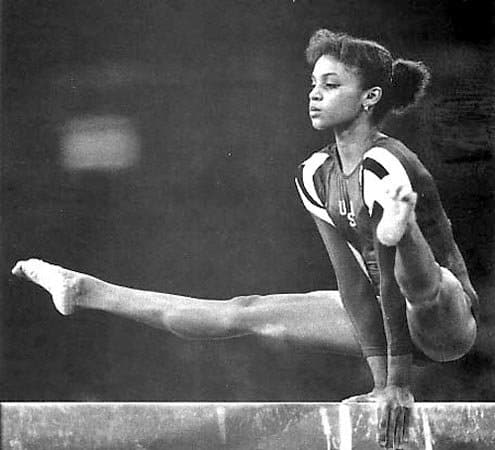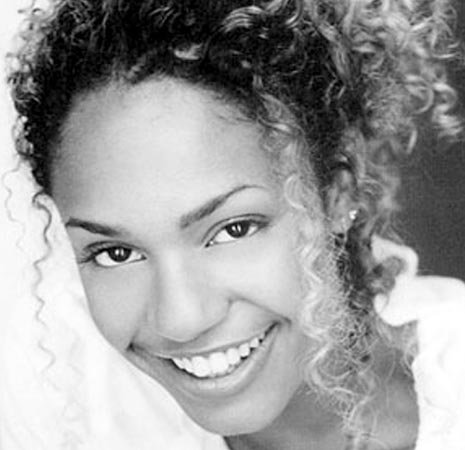 Elizabeth (Betty) Okino is the essence of everything that Sports / Hollywood covers.  Born in Africa to a Ugandan father and a Romanian mother, Okino was inspired to begin gymnastics by the success of Mary Lou Retton at the 1984 Olympics. A successful dancer prior to coming to the sport of gymnastics (Betty and her brother competed as a pair and won many tap-dancing competitions), Betty progressed quickly in gymnastics, beginning at age 9 and turning elite at age 13.
As an elite gymnast, Betty decided to take the next step toward her Olympic dream and moved to Houston to train with Bela Karolyi. Fluent in Romanian, Betty would often tell the other girls what Bela and Marta were saying about them behind their backs. When the Karolyi's eventually learned that Betty could speak Romanian, they switched to Hungarian when speaking to one another. At the 1991 World Championships in Indianapolis, Betty

unveiled a difficult triple pirouette on the balance beam, a feat that now bears her name, The "Okino", an honor bestowed on her by the International Gymnastics Federation. (See Insert)  A second move, the "Okino" on the UB is executed by completing a clear hip under swing with 1/2 twist to a layout back salto. The latter combination is another tribute to her talent and creativity. In 1992, Betty suffered stress fractures to both the L3 and L4 vertebrae two months before the Olympic Trials. The doctors ordered her to stop working out, because one wrong move could break her back. But two weeks later, Okino began working out again, against doctor's orders. She missed the Olympic Trials; however, her strong international record helped earn her a spot on the team. Olympic Games: Bronze-Team, Barcelona, Spain, (1992). Okino's courage outweighed her injuries, and she made a strong showing, helping her team medal. World Championships: Silver-Team, Bronze-BB, and 4th AA, Indianapolis, IN USA, (1991); Silver-UB, Paris, France, (1992). U.S. National Championships: Silver-AA, Gold-BB and event finalist-5th UB, 4th FX, (1990); American Cup: Gold-AA, V, UB, (1991). Additional International Competitions: Goodwill Games: Silver-Team, 4th-AA, (1990); DTB Cup: Bronze-Team, Gold-UB & BB, Silver-AA, (1990); Arthur Gander Memorial: Silver-AA, (1990). General:  After retiring Betty attended the Univ. of Oklahoma, majoring in broadcast journalism, and then moved to California to perform in Sea World's World Rhythm on Ice, and acted in a number of television shows. She guest starred in the Warner Brothers teen show Popular, and appeared in a number of episodes of ABC's Push. She then appeared on the '99 Billboard Awards, where she danced with Celine Dion.  Later, Okino could be seen as the host of the Disney Channel's Z-Games. She also has appeared in several commercials, including one for Direct TV with Drew Carey and been featured in several magazines.
Sources: Jerry Wright, author of Gymnastics Who's Who, 2005 who also provided the Okino photos, insert line drawing, and provided the introduction. Formatting by Dr. Larry Banner, Web Manager.